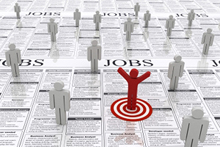 Interested in working for KCTCS? Explore job openings across all our colleges at anytime!

Employment Opportunities
For employment openings contact Sherri Forester at (270) 901-1115 or you can apply online.
Southcentral Kentucky Community and Technical College is an equal opportunity employer and educational institution. Employment decisions are based on merit and business needs and not on race, color, national origin, ethnic origin, gender, sexual orientation, age, religion, creed, physical or mental disability, veteran status, political affiliation, or any other factor protected by law. Qualified candidates are encouraged to apply by application review date listed in the position announcement. Women and minority qualifying candidates are encouraged to apply for vacancies.

Additional information is available on the KCTCS Job Seekers site.
Current Job Openings
SKYCTC Job Opportunities
Local Job Opportunities