Respiratory Care
Learn to use life-saving equipment and care for patients with lung or heart problems, while entering a field that's full of opportunity.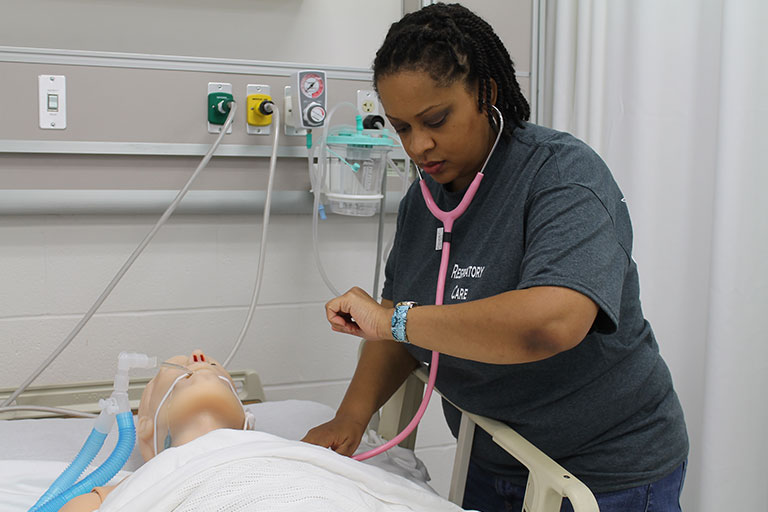 What is Respiratory Care?
The Respiratory Care program prepares the graduate to take an active role in the maintenance and/or restoration of cardiopulmonary homeostasis. The curriculum includes intensive course work in the supporting sciences and general education areas. Classroom instruction is supplemented with learning experiences in the campus laboratory and in area clinical affiliates. Students enrolled in the Respiratory Care program are required to achieve a minimum grade of "C" in each Respiratory Care course.