SKYCTC AWARDS PRESIDENTIAL SCHOLARSHIPS AT GLASGOW/BARREN COUNTY INDUSTRY APPRECIATION WEEK BREAKFAST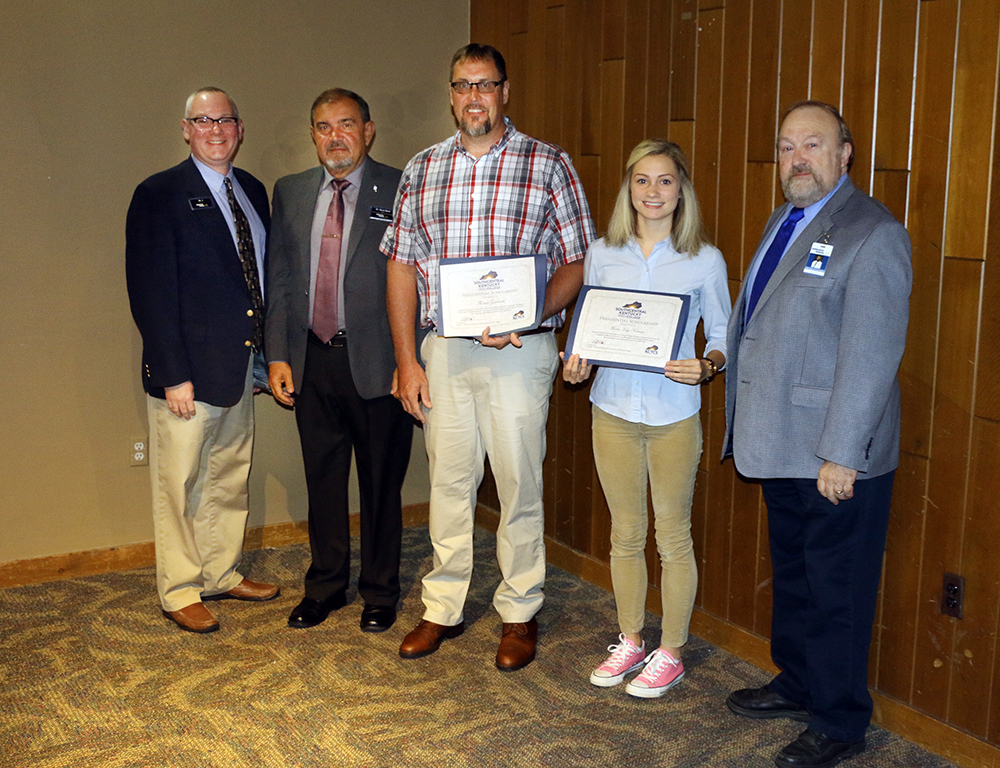 Lucas, KY – Each year Southcentral Kentucky Community and Technical College (SKYCTC) awards the Presidential Scholarship to two students at the annual Glasgow/Barren County Industry Appreciation Week breakfast held this year at Barren River State Park on Friday, September 14, 2018.
One scholarship is presented to an employee of the recognized Industry of the Year in Barren County and the other is presented to a Allied Health and Nursing student enrolled at the SKYCTC Glasgow Health campus.
Thomas Goldsmith was selected to receive the Industry of the Year Scholarship from SKYCTC's Glasgow Technology Campus.
The leadership team at Federal-Mogul (FM) selected Thomas because of his work ethic, teamwork, the multiple roles he has been in, his mechanical/troubleshooting abilities and his desire to learn. Thomas Goldsmith has been with FM since 2012 and is a Process Technician and Master Trainer. At other manufacturing facilities, his past jobs included manufacturing supervisor, technical leader, and maintenance apprentice. Thomas has the desire to learn more in the Industrial Maintenance area and wants to advance to higher levels within Federal-Mogul. He enjoys troubleshooting and problem-solving. Thomas says he is looking forward to learning the technical aspects of running industrial equipment and contributing to the air disc expansion project at FM.
Maria Kay Norman was selected by the faculty of SKYCTC's Glasgow Health Campus as the recipient of the Allied Health and Nursing Presidential Scholarship for Industry Appreciation Week. Maria is a resident of Barren County living in the Hiseville area. She graduated from Barren County High School in 2016.
Maria currently has an overall GPA of 3.250, and expects to graduate from the RN program in December 2019.
Southcentral Kentucky Community and Technical College congratulates these individuals on their SKYCTC Presidential Scholarship awards.