BCHS holds Academic Scholarship Signing Ceremony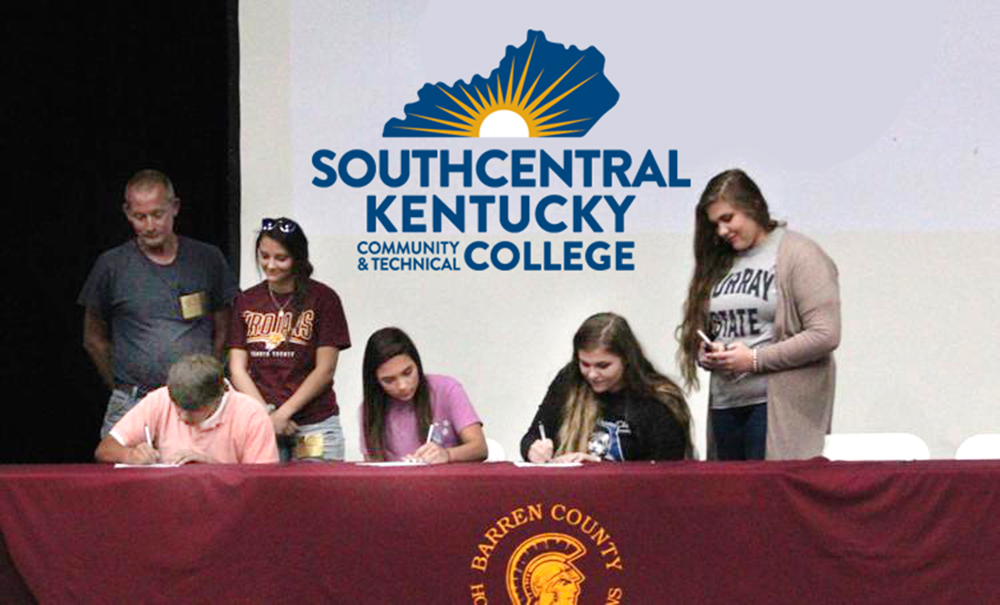 BY WILL PERKINS wperkins@glasgowdailytimes.com
GLASGOW — Barren County High School seniors were recognized for their academic achievements during the Academic Scholarship Signing Ceremony last week in the BCHS auditorium.
"It's a special day, and a day that so many of these kids should be proud of and have worked so hard for," BCHS Principal Brad Johnson said. "We're proud of them."
Letitia Hughes, principal of BCHS Early College Magnet, said there was over $8.1 million in accepted scholarships, not including KEES money or athletic-only scholarships, awarded to this year's senior class.
"We are very proud of these seniors and all of our scholarship recipients," Hughes said.
The following BCHS seniors received academic scholarships to attend Southcentral Kentucky Community and Technical College: Alyssa Britt received a Service One Credit Union Scholarships for $1000; Olivia Vaught, KCTCS Presidential Scholarship,$1000; Austin Greever, SkillsUSA, full tuition for one year; James D. Trivett, SkillsUSA, full tuition for one year; and Winter Decker, SKYCTC Student of the Year, $500.