Carter's passion makes difference for many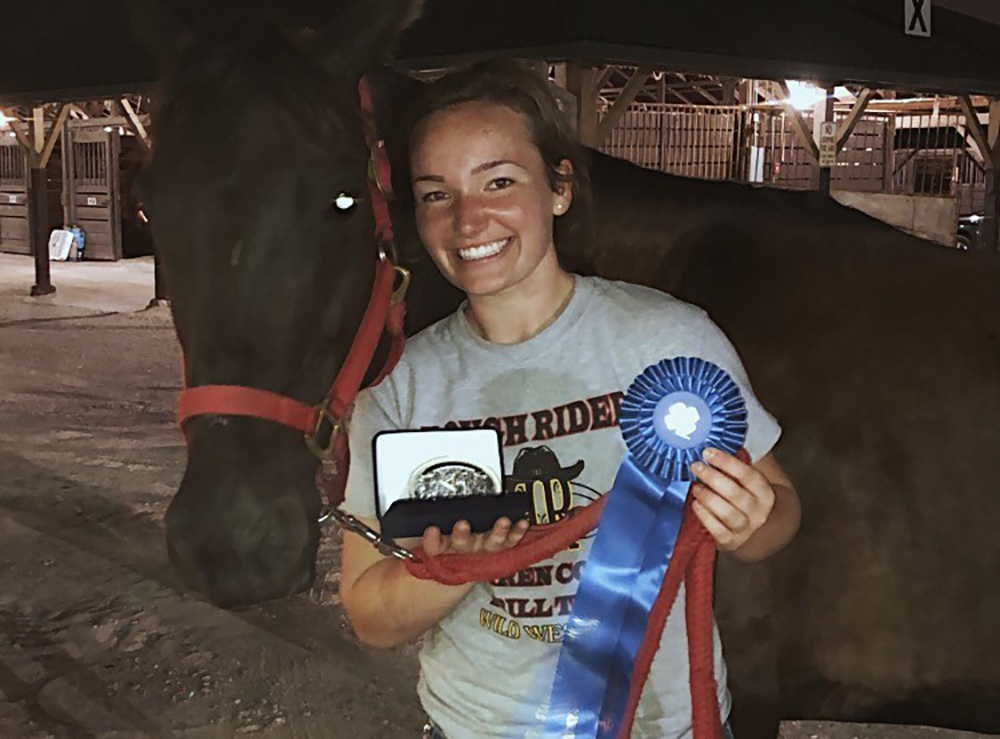 BG Daily News
Most people have dreams and passions growing up, which is pretty normal.
Throughout a person's post-teen years, those dreams and passions might change, which is perfectly fine. But some people stick to the passions they have dreamed of since they were children.
Bowling Green resident Chloe Carter has a passion for horses, and since she was a child she dreamed of having one. Carter found any and every excuse to be around horses.
At just 9 years old, she became a volunteer at New Beginnings Therapeutic Riding, an organization in Bowling Green that serves people with disabilities. Initially, she came out just to be with the horses, but over time she fell in love with New Beginnings and its mission.
Now, nine years later, Carter is the school's youngest certified therapeutic horseback riding instructor. The nonprofit works with people ages 5 and older with a range of mental, physical or emotional disabilities, such as autism, cerebral palsy and hearing or sight impairments, so instructors require about two years of specialized training to become certified.
This is quite an accomplishment, to be an 18-year-old freshman at South Central Kentucky Community and Technical College and already be certified in this field. This truly shows Carter's dedication to helping others.
In the beginning, Carter cleaned and mucked stalls, groomed horses and started assisting with classes in small ways – such as leading horses into the rings – while learning what she could about the people and their unique challenges.
She also took horseback riding lessons: Instructors must be advanced riders to be able to efficiently guide individuals unfamiliar with the process step by step in a way that demonstrates trust.
It has to mean a lot to those she works with on a daily basis that she is there to help them learn about horses and how to ride them.
Carter says she looks forward to coming there every day because of meeting new people, horses and learning about different disabilities.
We should all look to this young woman as a true role model. She is volunteering for a wonderful cause and we couldn't be more proud of her.