Janelle Gilmer - November Phi Beta Lambda Student of the Month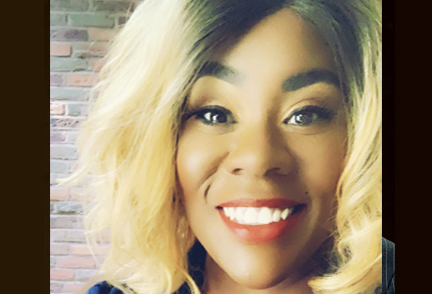 Elected by her peers as November's PBL Student of the Month, Janelle originally hails from Guthrie (Todd County), Kentucky, home of the Pink Elephant. She has twin daughters named Godis and Glori who just turned three years old. "They are literally the light in my life. They are sugar and a WHOLE lot of spice!" Janelle said.
When asked why she joined Phi Beta Lambda, Janelle explained, "I joined because I learn best by doing, and I felt that being in PBL was the best way to grow my professional skills and help me apply what I am learning in my classes to real life."
She also has enjoyed working with the other students in PBL. "I love seeing people dedicated to something positive, and people connected to PBL are passionate about its growth and success. That says a lot about the community that SKYCTC is building!!"
Why join Phi Beta Lambda? Janelle provides several important reasons. "Join because PBL can offer you tools to succeed and feel confident once you leave SKYCTC. You will gain a competitive edge over people in your field because you took that one extra step to develop yourself professionally. You will also become a more attractive applicant because of the networking opportunities PBL offers through partnerships with area businesses."
Janelle chose SKYCTC because she was tired of being overworked and not being able to spend quality time with her children. She said, "It was the best decision that I could have made for myself and my family because now I feel like I can see the light at the end of the tunnel!"
Scheduled to graduate in May 2020 with her AAS degree in Business Management, she will be joint enrolled next semester at SKYCTC and WKU to eventually complete her degree in Entrepreneurship.
In her spare time, Janelle reads and writes as much as she can. She also sings and records music at home and enjoys singing at church or special events. Janelle loves spending time with her family and goes to her parents' house as much as possible.
When asked to give a fun fact about herself, Janelle said, "My dream-job is traveling the world and writing music with lots of different people. I believe there is so much power in music and words!! I also want to discover ideas that would make my community better and sharing those ideas to make the world better!"
Congratulations, Janelle!