SKYCTC PHI BETA LAMBDA STUDENTS COMPETE AT STATE LEADERSHIP CONFERENCE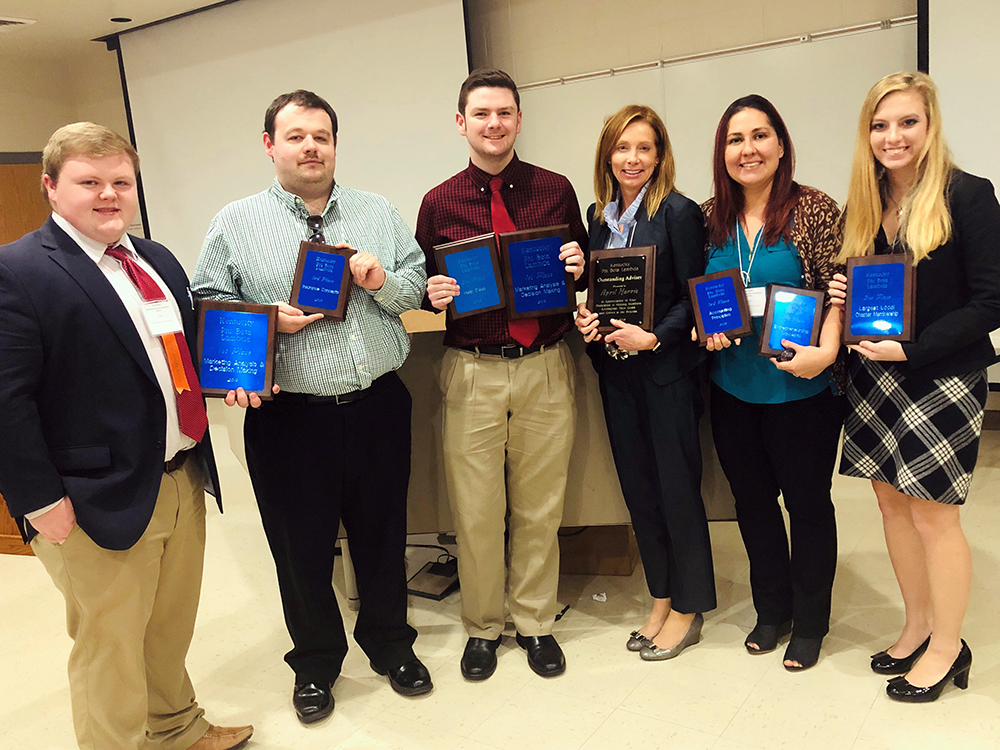 Richmond, KY (March 22-23) – Members of the Phi Beta Lambda (PBL) Chapter at Southcentral Kentucky Community and Technical College (SKYCTC) competed with other colleges and universities, March 22-23 at the 2019 Phi Beta Lambda State Leadership Conference at Eastern Kentucky University in Richmond, KY.
In addition to the SKYCTC-PBL Chapter being recognized as the second largest local chapter membership, SKYCTC students won the following awards:
1st Place - Tate Honaker (Bowling Green) and Jack Rich (Edmonson Co.) for Marketing Analysis and Decision Making
2nd Place - Jack Rich for Help Desk
3rd Place - Gloria Rivera (Bowling Green) for Accounting Principles
3rd Place - John Fondren (Bowling Green) for Insurance Concepts
3rd Place - Gloria Rivera for Entrepreneurship Concepts
"I am extremely proud of the poise and professionalism exhibited by SKYCTC's Phi Beta Lambda members who competed with college and university students across the state," said SKYCTC Business Administration Instructor April Harris. "Past educators, advisors, and mentors at SKY have done an exceptional job in shaping these students to compete alongside top students in the state. It was an honor to travel with the students and to showcase the talents they have acquired at SKY."
April Harris was also named the "PBL Outstanding Advisor of the Year" at this year's conference.
The winners qualify for the PBL National Conference in San Antonio, Texas in June.
Phi Beta Lambda is the collegiate division of Future Business Leaders of America whose goal is to develop leadership, communication and team skills. It is an organization for students to meet and network with others at the local, state, and national levels. The Phi Beta Lambda competitions provide students with what it takes to be successful by covering technology, public speaking, business, ethics, finance, and management.