SKYCTC 8TH ANNUAL SCHOLARSHIP SCRAMBLE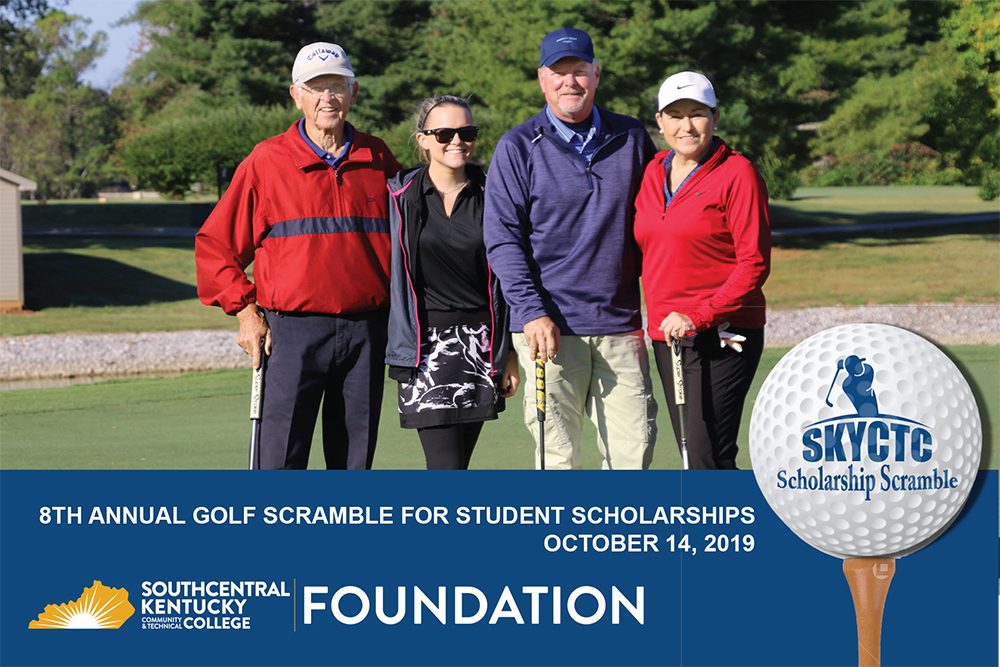 It was the perfect day for golf as Southcentral Kentucky Community and Technical College (SKYCTC) hosted its eighth annual "Golf Scramble for Student Scholarships" on Monday, October 14, 2019 at Indian Hills Country Club in Bowling Green.
More than 70 golfers took part in the event raising over $15,000. Golfers competed for team and individual prizes.
This year's first place finishers were Lori, Keith, Lauren and Alton Slaughter, representing SKYCTC. Lori teaches Radiography at the college and her daughter Lauren is a graduate of SKYCTC' nursing program.
The SKYCTC Scholarship Fund supports education and workforce development in south central Kentucky.
"We had many generous community partners who donated prizes and helped sponsor the tournament," said SKYCTC Foundation Executive Director Heather Rogers.
Rogers said the money the golfers raised at the event will go to student scholarships, so as many students as possible can go to SKYCTC debt-free.