SKYCTC AND STEAMER CAFÉ & MARKETPLACE RENEW PARTNERSHIP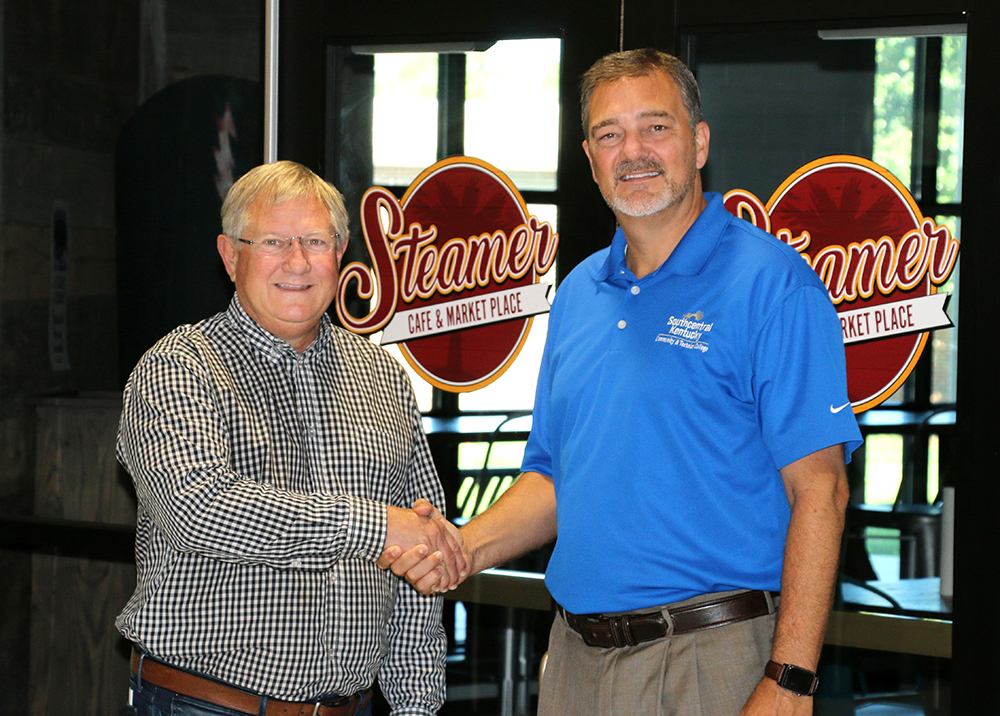 Bowling Green, KY – Southcentral Kentucky Community and Technical College (SKYCTC) and Steamer Café & Marketplace, a division of Steamer Southern Seafood Kitchen have renewed their partnership for the 2019-20 school year. Steamer has had a presence in the new Academic Complex on SKYCTC's Main Campus on Loop Drive since its opening of the Café last August.
A welcome addition to campus, the Café offers a wide variety of food services for students, faculty, staff and the community surrounding the campus. Menu options range from fresh baked breakfast items, panini sandwiches, soup and salads to "meat and three" daily specials and grab and go snacks. Steamer also incorporates some of their restaurant's signature items like the Voodoo Skillet and Jambalaya on a rotating basis. Catering for campus events provides an additional benefit for the College.
Veteran Steamer employee, Zack Hodges, will serve as the Café Manager this school year. Steamer Seafood Kitchen owner, Dale Augenstein said, "We have truly enjoyed partnering with SKYCTC to bring quality comfort food to the students. It has been a joy to interact with the students on a daily basis. We have taken their input and look forward to providing some new meal options this semester."
"We couldn't be more pleased with the collaboration we have formed with the great folks at Steamer and the ongoing service they have provided to our students through the Café and Marketplace", said SKYCTC President Phil Neal. "The Café truly adds a new level to the SKYCTC student experience."