SKYCTC Student of the Year – David Ford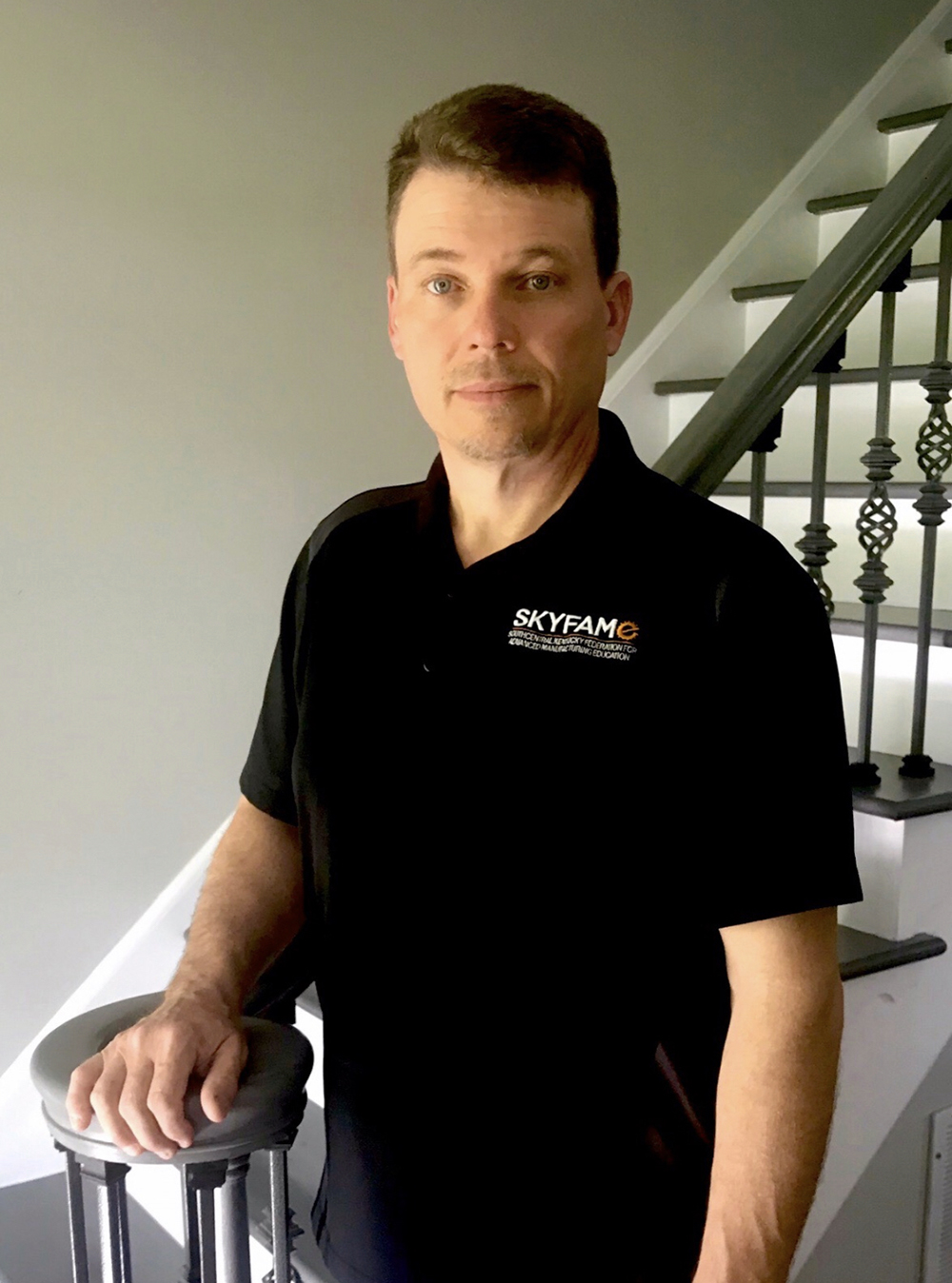 Bowling Green, KY – Southcentral Kentucky Community and Technical College (SKYCTC) selects David Ford as SKYCTC Student of the Year.
David grew up in Drakesboro, Kentucky, where, after graduation from high school in 1985, he worked as a surface coal miner for 26 years. When the coal industry in Muhlenberg County began to shut down, David was forced to rethink his career goals.
David heard about Logan Aluminum in Lewisburg, KY, and about a program offered by SKYCTC called SKY FAME. This program would allow him to work at Logan Aluminum as a general technician trainee three days a week and take classes in Industrial Maintenance Technology at the SKYCTC Franklin Center two days per week. This would allow him to earn a living while at the same time getting the training he would need to be employed as an Industrial Maintenance Mechanic at Logan Aluminum.
"This has been a game-changer for me," says David. "The faculty and staff at Franklin are always friendly and likable, and classes are comfortable and uncrowded leading to a more personal feel. The casual feel of the classes and the class discussions are easy in this setting."
Going back to school after 26 years was challenging for David. "I was having to relearn or refresh myself on some things that the other students had recently been doing in high school," says David. "For instance, some of the students were saying that it had been a couple of years since they had done any Trigonometry, and I said well, it's been over 30 years for me."
David spends more than two hours traveling round-trip to school and home each day, but says it is worth it. "The instructors of the SKY FAME program have been great. Tony Keen and Brian Sparks taught almost all of our hands-on classes, labs, and projects. Mr. Keen brings years of maintenance experience to the classroom, and Brian has been teaching the electrical classes for many years and is continually trying to improve and upgrade the trainers," says David. "After graduation, I plan to become a member of the Logan Aluminum maintenance team. They are a world-class group, working to maintain equipment that supplies almost half of all aluminum cans in North America."
One of David's instructors explains, "David is an outstanding student who has maintained a perfect 100% in all his assignments in psychology class. Not only does he receive 100% on all graded work, but he also does all practice assignments and maintains a 100% in those as well. He participates in class and is always eager to learn and understand. He is always on time and has a 100% attendance in class. He has an amazing work ethic. And based on his attitude, I am sure he maintains that in all his classes."
We congratulate David Ford for being named the SKYCTC Student of the Year.