SKYCTC sees steady rise in dual-credit enrollment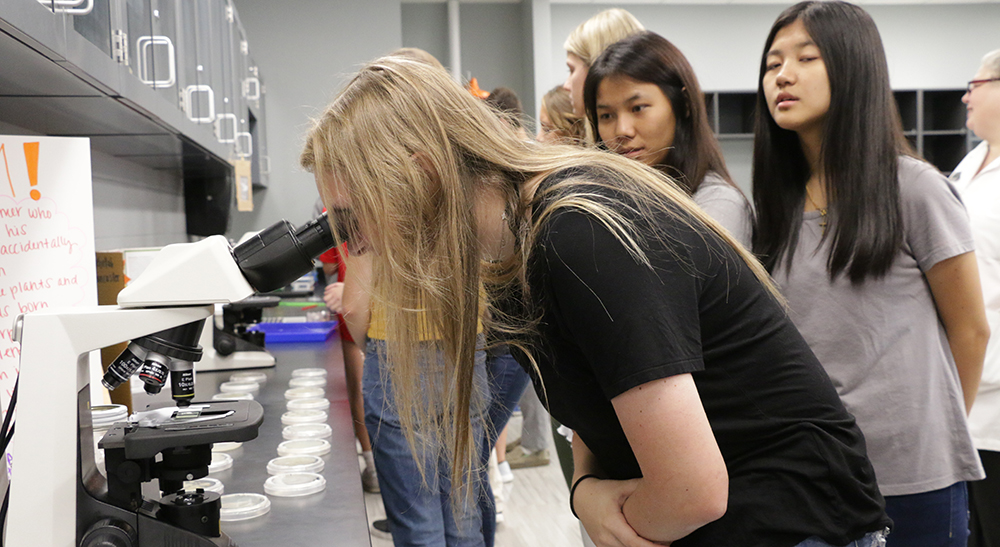 By AARON MUDD amudd@bgdailynews.com
Following the expansion of Kentucky's Work Ready Scholarship, Southcentral Kentucky Community and Technical College is again seeing a jump in the number of high school students enrolled for dual credit coursework.
"Work Ready has been a game-changer," said Ali Bomar Bechtold, SKYCTC's director of K-12 partnerships who works to coordinate the school's dual credit offerings. "It has encouraged students who maybe weren't taking advantage of dual credit before to enroll."
Through dual credit, a student enrolls in a course that offers both high school credit and college credit simultaneously. SKYCTC's dual credit courses are often offered through area tech centers run by school districts.
Often, when Bechtold visits students to talk about SKYCTC's dual credit programming, one of the biggest concerns she hears is the cost of coursework and how to pay for it. That's where Kentucky's Work Ready Scholarship comes in.
Through an executive order then-Gov. Matt Bevin signed in 2018, the Work Ready Scholarship was expanded to high school students interested in taking dual credit courses through pathways in Kentucky's highest-demand job sectors. Those include advanced manufacturing, health care, construction, business and IT and transportation and logistics.
The scholarship pays for up to two such courses per year, according to the Kentucky Higher Education Assistance Authority.
That award accumulates with the state's separate Dual Credit Scholarship, which allows high school students to get two dual credit courses free during their high school career.
Used together, students can earn up to 30 college credit hours through dual credit courses paid for with state scholarships.
For SKYCTC, it's been a boon for enrollment.
"Over the past couple of years, with the implementation of the Kentucky Dual Credit Scholarship program statewide, we've seen a bump in our enrollment," Bechtold said.
Though she wasn't able to provide specific numbers, Bechtold said SKYCTC enrolls about 1,000 dual credit students each year, with that number holding steady again this academic year.
What's more, Bechtold said those students are sticking around to become full-time college students, with SKYCTC's matriculation rate exceeding the state average, she said.
A big factor contributing to that is SKYCTC's DC to Finish Scholarship, which can award up to 100 percent of tuition for students who have taken dual credit courses with the school.
More information about the scholarship is available at southcentral.kctcs.edu/affording-college/ paying-for-college/ scholarships/dc-to-finish.aspx.
Bechtold added that SKYCTC students are more likely to graduate if they've taken dual credit courses in high school.
That's because they're both more confident in their ability to tackle college-level coursework and more invested in getting a degree.
"It seems more doable to them," she said.
– Follow education reporter Aaron Mudd on Twitter @BGDN_edbeat or visit bgdailynews.com.