EARNING COLLEGE CREDIT IN HIGH SCHOOL SAVES TIME, MONEY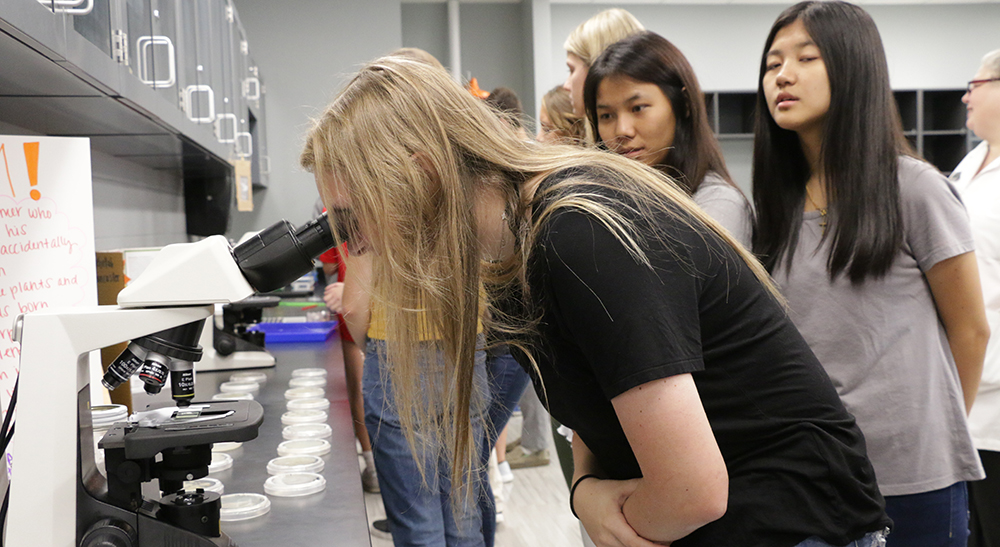 Kentucky's dual credit college tuition program – which allows students to start earning college credits while they are still in high school – is providing a path to college or work while saving Kentuckians millions of dollars. Last year alone, Kentucky families saved $18 million through dual credit scholarships, which are offered by the state.
"Kentucky's dual credit scholarship program is not only saving students and their families money, but it also provides an easier path to college, and ultimately, career opportunities," SKYCTC President Dr. Phillip Neal said. "Dual credit is one of the most cost-effective education programs available in Kentucky. We are grateful to our legislators for creating this scholarship."
At Southcentral Kentucky Community and Technical College (SKYCTC), approximately 1,000 high school students from twenty-five local high schools take dual-credit courses, which is part of the commitment to raise college attainment in the community as well as expanding access to career options and placing graduates in the workforce at faster rate than in the past.
Ellie Schueler earned 12 dual credit hours with SKYCTC prior to enrolling at the College full time in Fall 2019. She is a DC to Finish Scholarship recipient who is currently pursuing her AA degree. Ellie is also a SKYCTC Student Ambassador who plans to transfer to WKU after completing her associates degree.
"Dual credit saved me a lot of money, and instead of taking only high school classes, I was able to go ahead and get college credit while still in high school," said Ellie. Because of dual credit and summer classes, I'm going to be able to finish my associate degree a whole year early!"
While dual credit is available through all of Kentucky's public universities, it is particularly popular and successful for students at SKYCTC and the other 15 colleges of the Kentucky Community and Technical College System (KCTCS).
Over the last five years, KCTCS has nearly doubled the number of dual credit students, and today, 20,000 students are enrolled in a KCTCS college dual-credit program.
Because tuition at SKYCTC is less than half of the tuition charged by Kentucky's public universities, SKYCTC students take on significantly less student debt than other college students in the state. Some even graduate from high school with certificates or an associate degree through the dual credit program.
According to the Kentucky Council on Postsecondary Education, dual credit has been linked to higher student GPA's and has a positive impact for minority, low income and academically unprepared students who benefit from being exposed to college courses while still in high school.
To learn more, visit www.southcentral.kctcs.edu