Faculty and Staff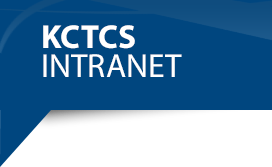 The KCTCS Intranet. Bringing content, collaboration and HR PeopleSoft functionality together, the Upgraded Intranet is here.
All of your favorite links in one place.
Thank you for your hard work and dedication to the students of Southcentral Kentucky Community and Technical College. We've compiled a list of important faculty and staff resources to help save you time as you plan course work, counsel students, and share your talents with the community. For additional information please visit KCTCS Faculty and Staff page.