SKYCTC Alumni Spotlight - Danny and Crystal Reed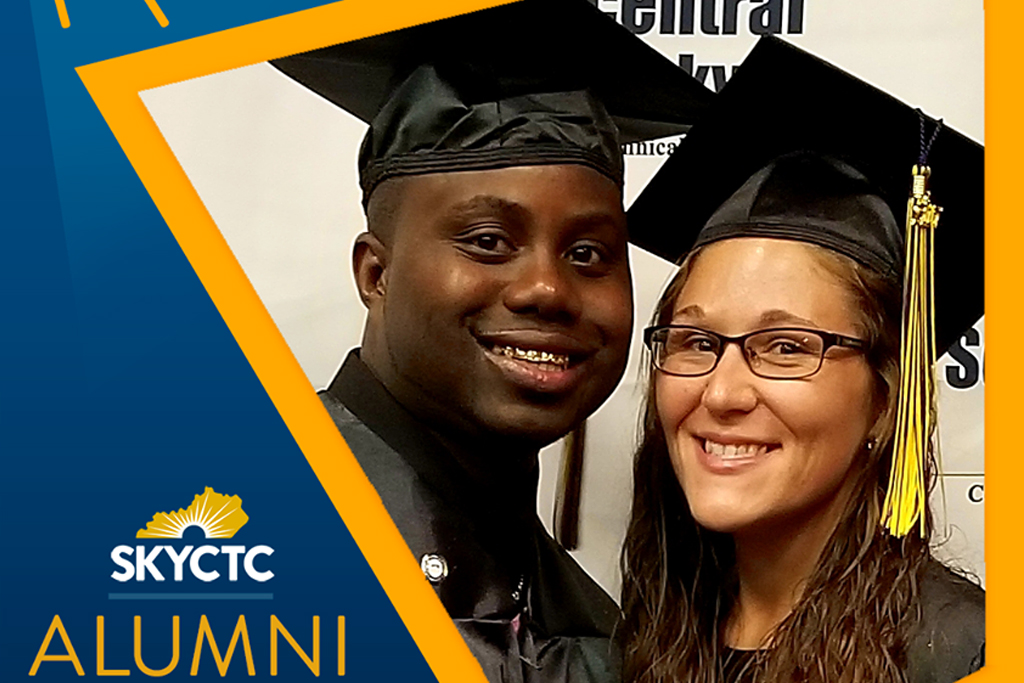 Danny and Crystal Reed are both SKYCTC graduates from our Business Administration program. Crystal is currently an Assistant Supervisor, V.P. Department, in Accounting, and Danny is an Inventory Analysis; both with Houchens Industries.
Why did you choose to attend SKYCTC?
Crystal: "Affordable, flexible and local."
Danny: "Smaller classes and cheaper."
What advice do you have for current students wanting to make the most of their experience at SKYCTC?
Crystal: "Graduation day may seem forever away, but it will come. Don't give up the drive or get distracted, stay focused. Pursue your dreams. You will be the one living the life you choose, so choose it for you."
Danny: "Focus on your desires and make sure your goals are attainable, so you'll be able to reach them; then set other goals."
How did SKYCTC help you prepare for your current career path?
Crystal: "SKYCTC helped me because I was a young mom and worked full time. The flexible schedule and online options helped me fulfill my goal."
Danny: "They helped me learn the fundamentals of business to get me ready for an office setup that I wanted as my career."
What advice do you have for those looking to pursue a career in corporate accounting or inventory analysis?
Crystal: "I always wanted to do business administration, but I never thought I would end up in accounting. The accounting classes I took during my time at SKYCTC, coupled with my business, allowed me to be flexible and become the supervisor I am today."
Danny: "Believe you can, and you will."