SKYCTC Alumni Spotlight - Harjinder Kaur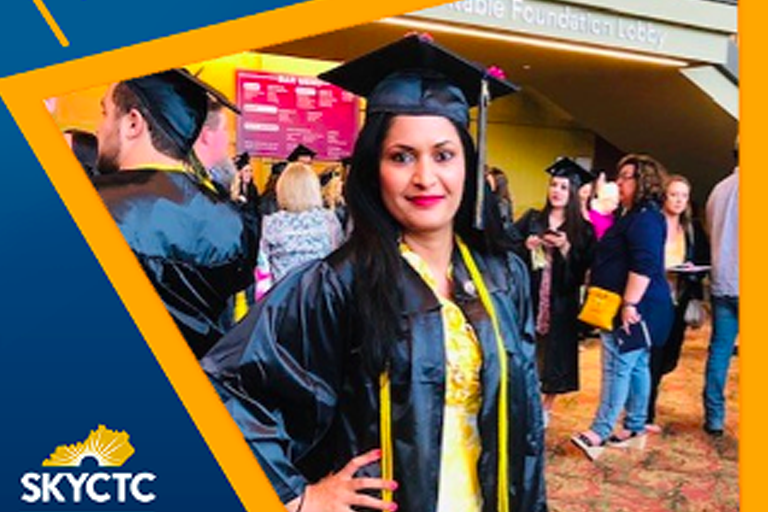 This week, we turn the spotlight on Harjinder Kaur, who graduated from SKYCTC in May of 2019 with an Associates in Respiratory Care. Harjinder is currently employed as a Registered Respiratory Therapist at the Medical Center in Bowling Green, Kentucky. Harjinder's pathway to becoming a Respiratory Therapist was riddled with bumps and obstacles along the road, but she remembers the positive impact her instructors had from the onset of her journey at SKY.
"My time at SKYCTC was wonderful, but I couldn't have succeeded without the support of family and RT program instructors. When I enrolled at SKY, I already had business degree, but I was unaware of what I wanted to do while also dealing with the fact that I was pregnant with my 2nd child and had gestational diabetes. Going to ultrasounds for my gestational diabetes, as well as encouragement from my family, piqued my interest in the medical field. I was encouraged to enroll in the RT program by Mr. Bronson and Mr. McKenney. Before long, I was working as a Nurse Aide at the Medical Center. It wasn't until my son came down with pneumonia before I realized how remarkable respiratory therapists truly are. That's what encouraged me to pursue a career as a Respiratory Therapist, and it wouldn't have been possible without SKYCTC."