SKYCTC Alumni Spotlight - Kenneth Deangelo Porter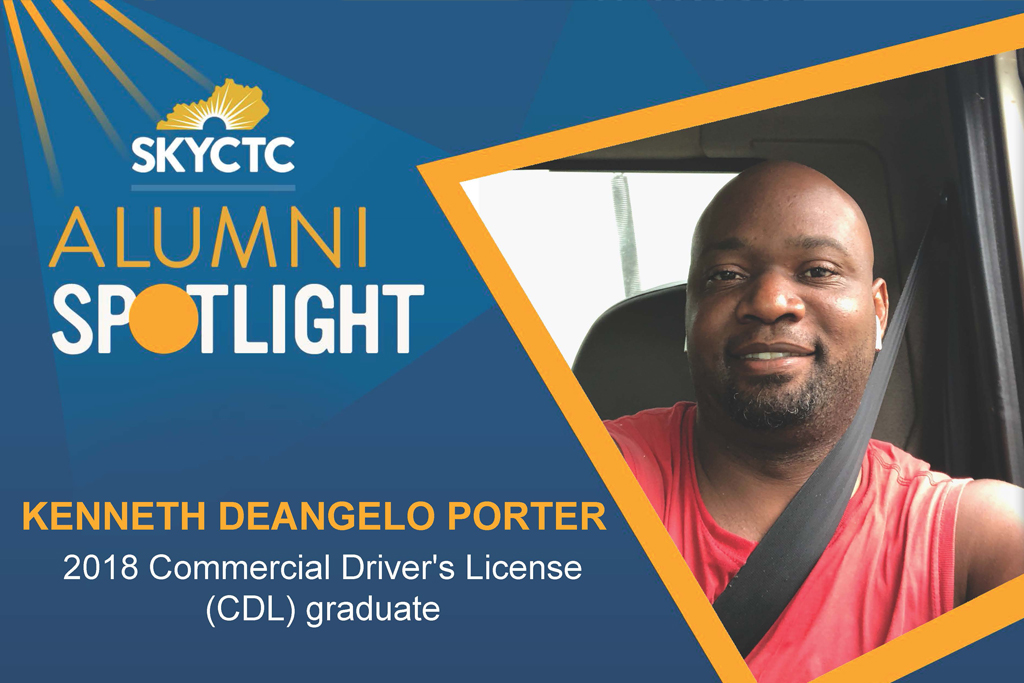 Kenneth Deangelo Porter is a 2018 graduate from the SKYCTC Commercial Driver's License (CDL) program. Currently, he is an over-the-road driver for a carpentry company.
Why did you choose to attend SKYCTC?
"The best place that offered the CDL program."
Who influenced you most during your time at SKYCTC?
"Oakley Vaughn"
What advice do you have for current students wanting to make the most of their experience at SKYCTC?
"Listen and work together."
What do you hope is in your future with your current career path?
"Driving a semi and possibly owning a truck in the future."
What advice do you have for those looking to pursue a career in truck driving?
"Find a company that fits your needs and stick to it."