SKYCTC Alumni Spotlight - Latasha Bunton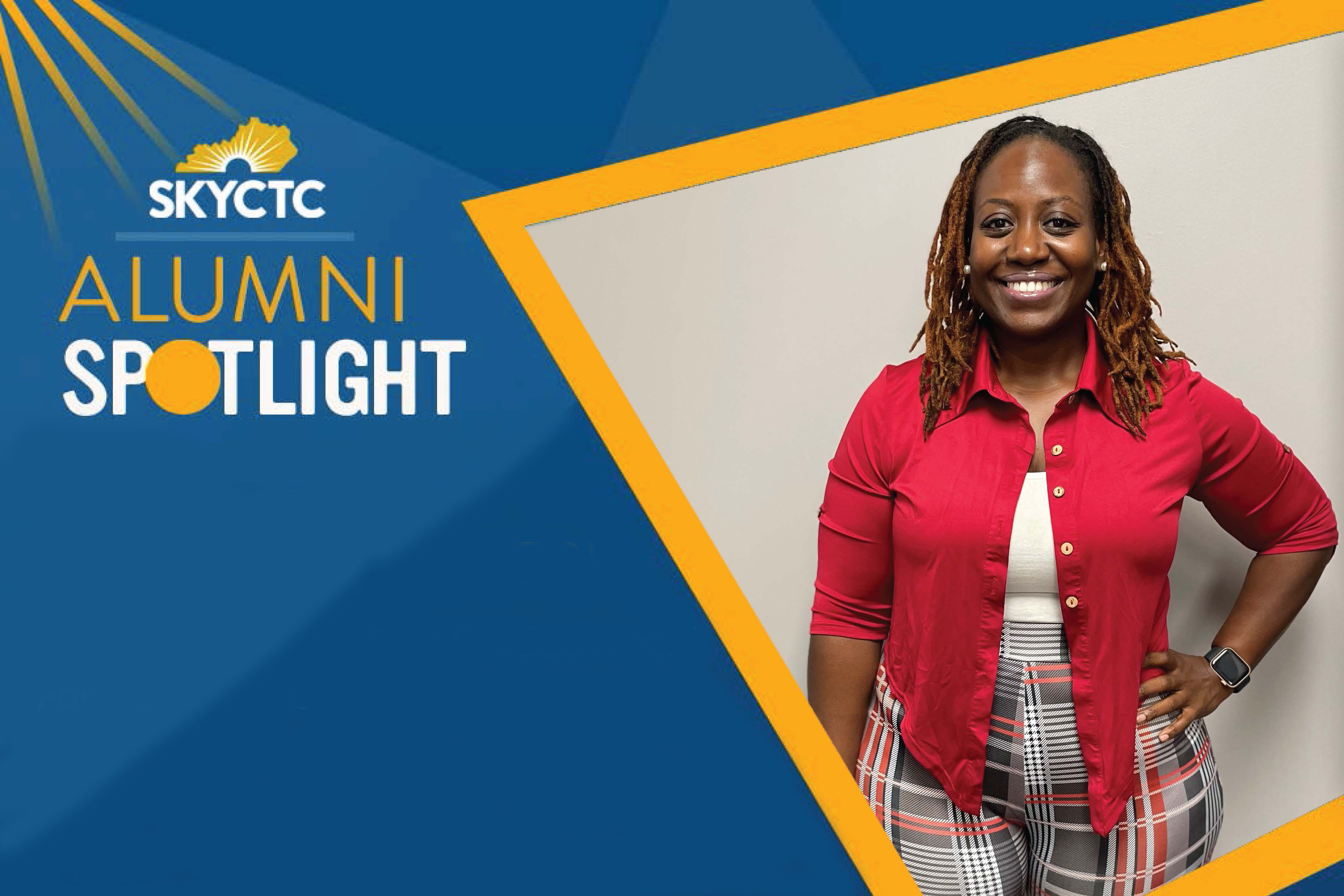 Latasha Bunton is a 2018 graduate of the SKYCTC Associate in Arts program, studying Human Resources, and she also served as a Student Ambassador while attending SKYCTC. She then transferred to Western Kentucky University and completed her Bachelor of Science Degree in Human Resource Management. Latasha is currently employed as a Human Resource Coordinator with Berry Global, Inc. She is also a member of the SKYCTC Alumni Advisory Board.
Why did you choose to attend SKYCTC:

"Flexibility. It was affordable, smaller classes."
Who influenced you most during your time at SKYCTC (Faculty/Staff)?
"The Barrons (Kristine and Kyle). Mrs. Barron, at the time, was my Business Professor who was very encouraging and convinced me I had a lot more to offer the college. She advised me of the opportunity to be a Student Ambassador. Kyle (Mr. Barron) was over that program. I interviewed for the position and received it. It was all up from there."
What advice do you have for current students wanting to make the most of their experience at SKYCTC?
"Wow. Great question! I always offer the advice to get involved! It's the best thing I ever did for myself. Sometimes it takes getting a little uncomfortable to figure out what you love and what you're capable of."
Describe your career path and explain how your education at SKYCTC helped prepare you for what you are doing today.
"After graduating from SKYCTC, I went directly to WKU to finish a bachelor's degree. I worked for SKYCTC until I got an internship with Bendix Spicer. I did the recruiting there until I was laid off January 2020, due to a hiring pause. Finished and graduated from WKU May 2020, started working for Insights Training Group as an Admissions Counselor where I recruited students for Job Corps. This was an awesome opportunity. It was tough due to the time, but my skills working as a Student Ambassador as well as a recruiter with Bendix really helped me. I was confident in my position. I then began to work for the KY Labor Cabinet as a Workforce Development Facilitator where I assisted the public with unemployment insurance. Shortly thereafter, I landed a position with Berry Global as the Human Resource Coordinator. I love my position here. Although my journey wasn't perfect, I learned so much on the way and met many people. My biggest take away from my training at SKYCTC is, networking is key. The many people I've met on the way has helped me in my career, and I am so appreciative."
What advice would you give current students interested in pursuing a career in your professional field?
"Network! Job shadow! Don't be afraid to step out of your comfort zone. Things get tough. It's going to be ok, push through anyhow because you're worth it."