SKYCTC Alumni Spotlight - Rachel Johnson Hinton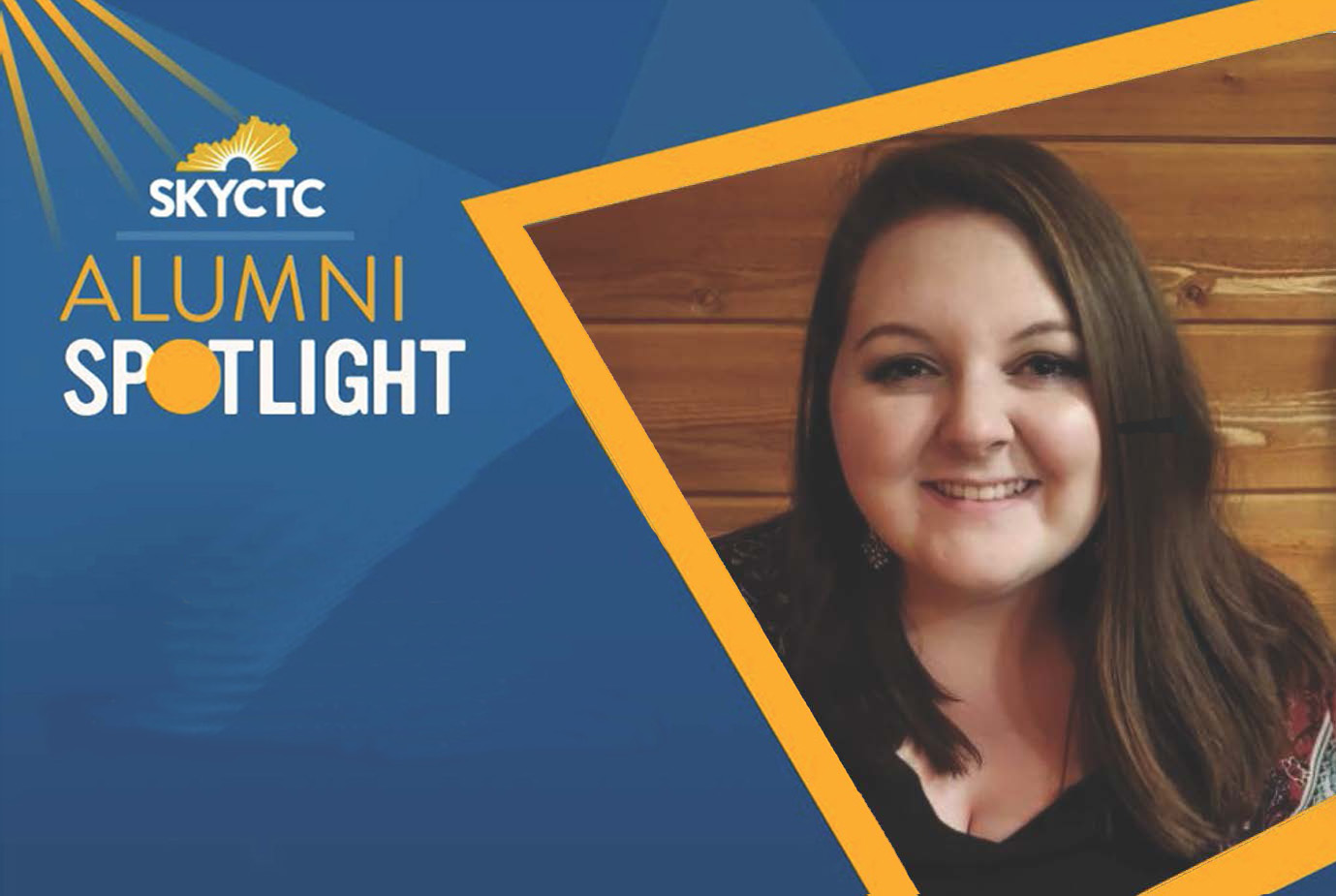 Rachel Johnson Hinton is a 2017 graduate of the Associate in Arts program, studying Social Work. She then transferred to Western Kentucky University and completed her Bachelor and Master Degrees in Social Work. Rachel is currently employed as a Medical Social Worker with Owensboro Health Home Care.
Why did you choose to attend SKYCTC:

"Cost efficient, great class hours, close to home, good teachers."
Who influenced you most during your time at SKYCTC?
"The late Gary Beagle taught me more about English and grammar than anyone else."
What advice do you have for current students wanting to make the most of their experience at SKYCTC?
"Do yourself a favor and go! After attending SKY, I went into WKU debt free with two years of college already."
Describe your career path and explain how your education at SKYCTC helped prepare you for what you are doing today.
"I switched majors three times before settling on social work. Thankfully, all of my credits transferred. I was so thankful that Ms. Varney helped me through during my major changes."