SKYCTC Alumni Spotlight - Ray Brockman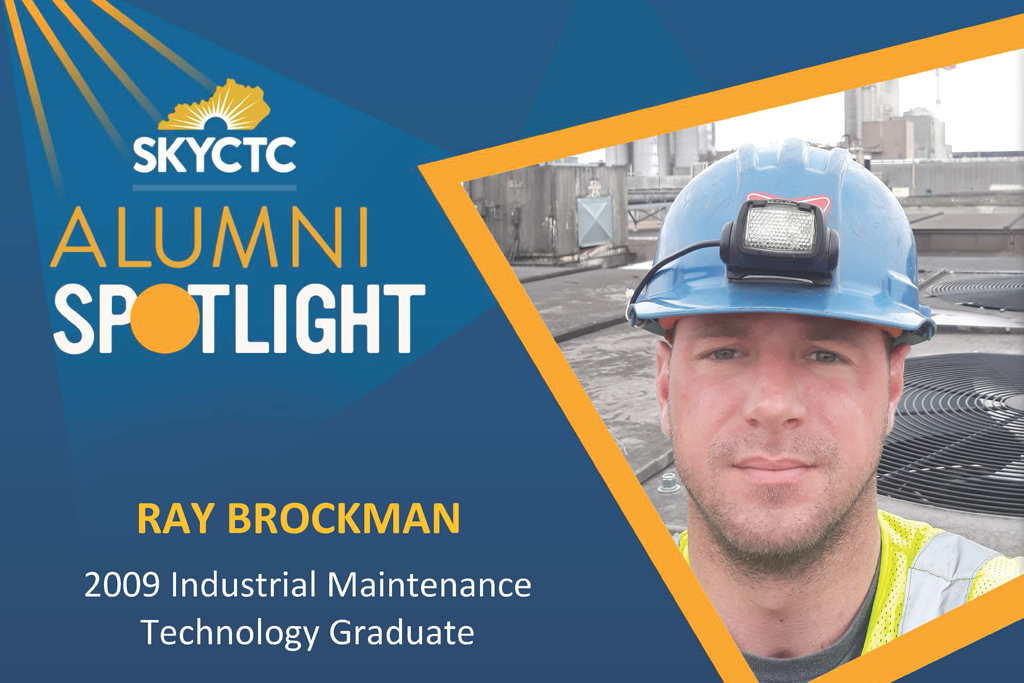 Ray Brockman is a 2009 graduate of the Industrial Maintenance Technology program. Ray currently resides in Crowley, Texas and is employed with Molson Coors as a Utilities Technician.
Why did you choose to attend SKYCTC (formerly BGTC)?
"It was convenient, affordable, and they had a good Maintenance Program."
Who influenced you most during your time at SKYCTC (faculty/staff)?
"My sister, Mary Bokkon, who is now an employee of SKYCTC. Also, Mr. Houchens was a great teacher."
What advice do you have for current students wanting to make the most of their experience at SKYCTC?
"It won't be easy but stick with it, and it will be worth it."
Describe your career path and explain how your education at SKYCTC helped prepare you for what you are doing today.
"With my education and skillset obtained from BGTC (Bowling Green Technical College), I was able to keep moving up in my career while learning from every position. Each position brought me to a broader skillset and higher wage."
What advice would you give current students interested in pursuing a career in your professional field?
"Never stop learning and be willing to take jobs no one else is willing to do. Anytime an employer offers you more educational opportunities, take advantage of them. The more skills and knowledge you have, the better off you will be."