SKYCTC Alumni Spotlight - Teresa Johnson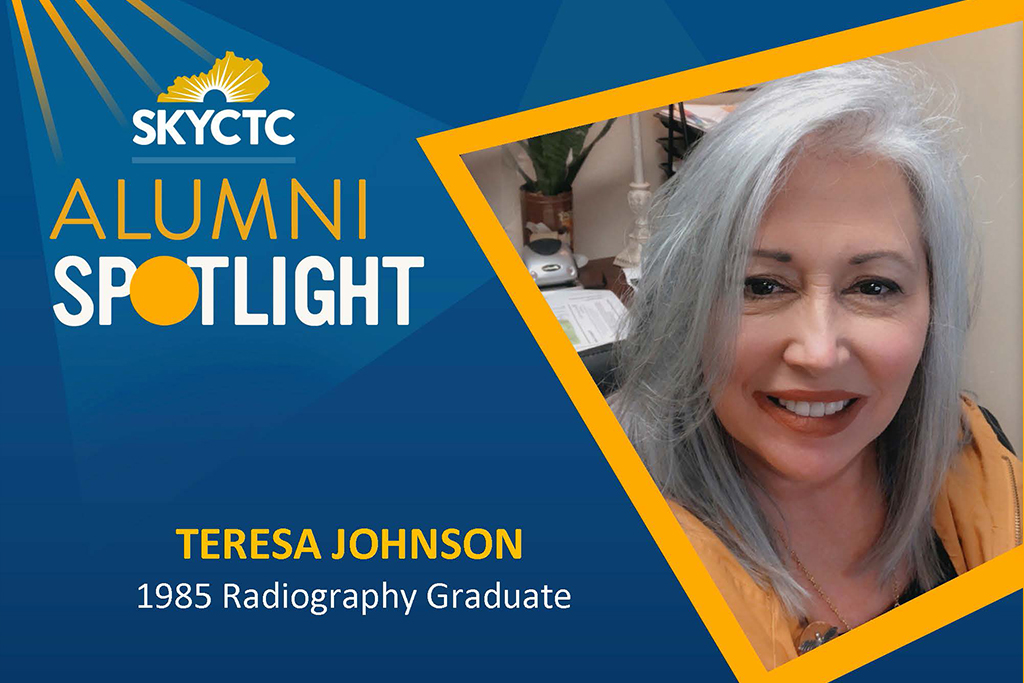 Teresa Johnson is a 1985 graduate from the Radiography program. She was a student in the first class of this program at then Bowling Green Technical College (BGTC), and then she continued her education by completing her BBA. She now serves as the Radiological Services Manager of the Radiology, Ultrasound, Mammography and Cardiology departments at Med Center Health.
Why did you choose to attend SKYCTC (formerly BGTC)?
"Due to the first class offered in our area for Radiology. I got accepted to Madisonville's program too, but wanted to be close to my home in Morgantown."
Who influenced you most during your time at SKYCTC?
"Diane Button"
What advice do you have for current students wanting to make the most of their experience at SKYCTC?
"Take advantage of the amazing programs SKYCTC has to offer. They are very plugged in to our community and will help you in every way to succeed."
Describe your career path and explain how your education at SKYCTC helped prepare you for what you are doing today.
"Radiology, then on-the-job training in Ultrasound in 1985. Worked at T.J. Samson for 6 years, and now at the Medical Center in Bowling Green, Kentucky for 30 years."
What advice do you have for those looking to pursue a career in the medical field?
"It is a great field, full of excitement, and learn new things every day. You will not be bored in this profession, and there's a great demand. The field is growing every day."