SKYCTC Alumni Spotlight - Timothy L. Adams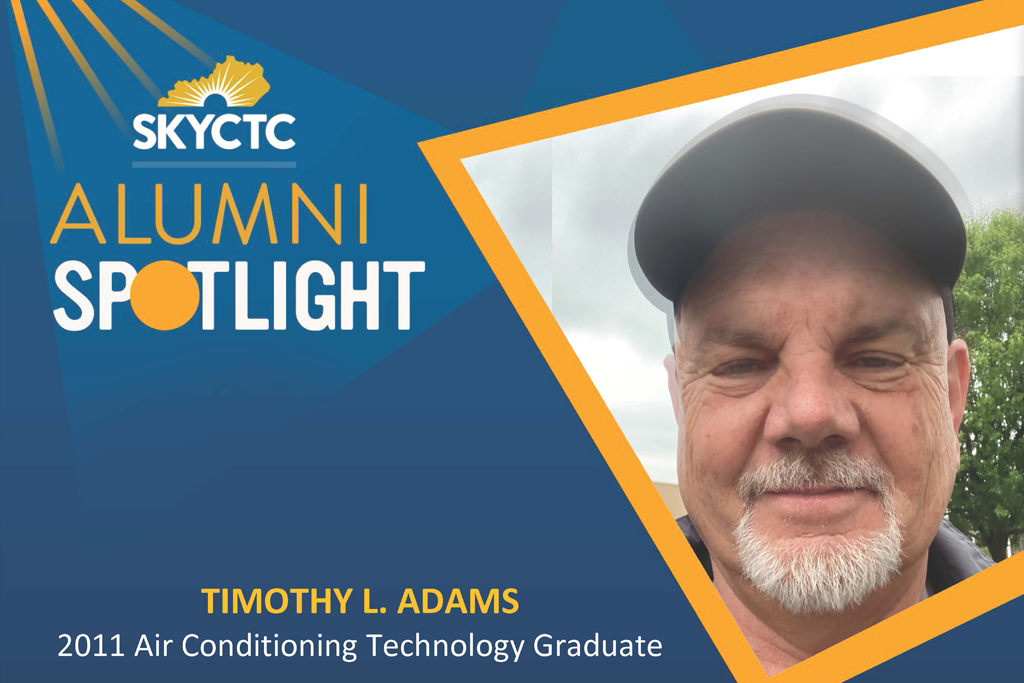 Timothy L. Adams is a 2011 graduate from the SKYCTC Air Conditioning Technology program. He is now a route driver for Modern Welding Supply.
Why did you choose to attend SKYCTC?
"I wanted to learn more about air conditioning."
Who influenced you most during your time at SKYCTC?
"Rex Combs"
What advice do you have for current students wanting to make the most of their experience at SKYCTC?
"Learn all you can and take in the experience."
Describe your career path and explain how your education at SKYCTC helped prepare you for what you are doing today.
"It was an eye-opening experience in teaching me about the type of gases and what they can affect."
What advice do you have for those looking to pursue a career in air conditioning?
"Be sure that is the path that they want to take."