SKYCTC Professor/GOP Chair Barry Kennedy explains his love of both history and politics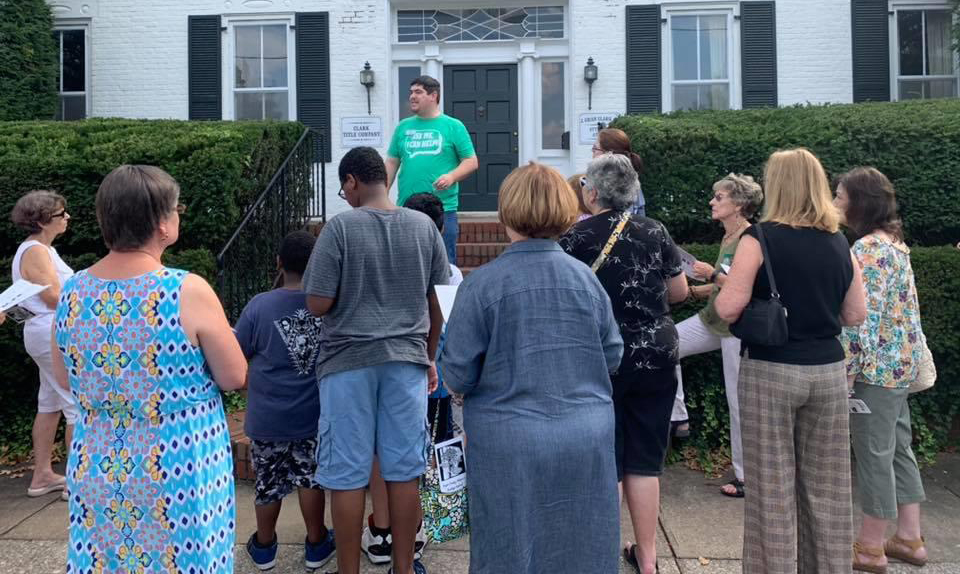 By Jim Turner at theloganjournal.com
Barry Kennedy remembers the first time he became interested in government in general and politics in particular.
"I was eight years old when the Challenger spaceship exploded," recalls the associate professor of history at Southcentral Kentucky Community & Technical College. "President Reagan came on television, looked directly at the camera and told us the truth. I liked him from then on."
In a Chandlers Middle School social studies class, teacher Mike Kasey had his students study national politics in the 1992 presidential election. "I was assigned to play the role of Independent candidate Ross Perot. I not only learned a lot about him but about the other two candidates, the first President Bush and Democrat Bill Clinton, and about the issues. Social studies teachers Dwight Cockrill, Carol Parker and Judy Williamson during his years at Logan County High School flamed the fires of his interest in history and government.
He cast his first-ever vote for Sen. Bob Dole, the Republican nominee for president who ran unsuccessfully in attempt to unseat Clinton in his bid for a second term. Having grown up in a family of Democrats, his Republican leanings were not always well received.
The reward of being politically involved is "jubilation when your candidate wins," but a loss is like a "punch in the gut."
Now Barry Kennedy, who has taught at SKYCTC for 16 years, including 12 full-time, is chairman of the Logan County Republican Executive Committee. A few decades ago, that would have been a lonely job. Now, however, the number and percentage of registered Republicans in the Land of Logan is growing dramatically, and election results show many registered Democrats are crossing over to vote for GOP candidates, especially on the state and national level.
Kennedy says he doesn't vote for a candidate just because he or she is the Republican standard-bearer. "I'm conservative and lean toward conservatives, but I float on some issues and tend to vote for the person I think will support issues I agree with."
Kennedy thinks it's important for citizens to be informed. He contends that those who don't vote have little right to complain about the actions and decisions of those who get elected.
He has tried to instill an interest in history, government and current issues in his students since he became an adjunct instructor at both his alma mater (WKU) and what was then Bowling Green Technical College in 2003.
Even before he became a full-time instructor at SKYCTC in 2007 at age 28, he headed up Constitution Day activities at the college, a role he has continued ever since.
In his hometown of Russellville, he will lead Cemetery Tours and Historic Walking Tours the next several weeks as part of the Logan County Tobacco & Heritage Festival. He is also a board member and leader of the Logan County Convention & Tourism Bureau because of his knowledge of local history.
Kennedy has lived in Logan County all his life. He completed his double major in history and political science while paying his way through college by working at McDonald's and a convenience market.
His wife Courtney not only tolerates his love of politics, but enjoys it herself. The Edmonson County native is the administrative assistant for Logan County Jailer Phil Gregory, one of those former Democrats who changed his registration. Her grandfather, Ray B. White, is a former state senator who once was a Republican candidate for governor of the commonwealth.
Would Professor Kennedy/County Chairman Kennedy like to add another title by running for public office? "Some day, but the timing has to be right," he admits.
Right now Barry Kennedy is content with helping others get elected and making his students aware of the history of—and the joy of being involved in--American politics