SKYCTC STUDENT COLLIN ENGLER RECEIVES NATIONAL SCHOLARSHIP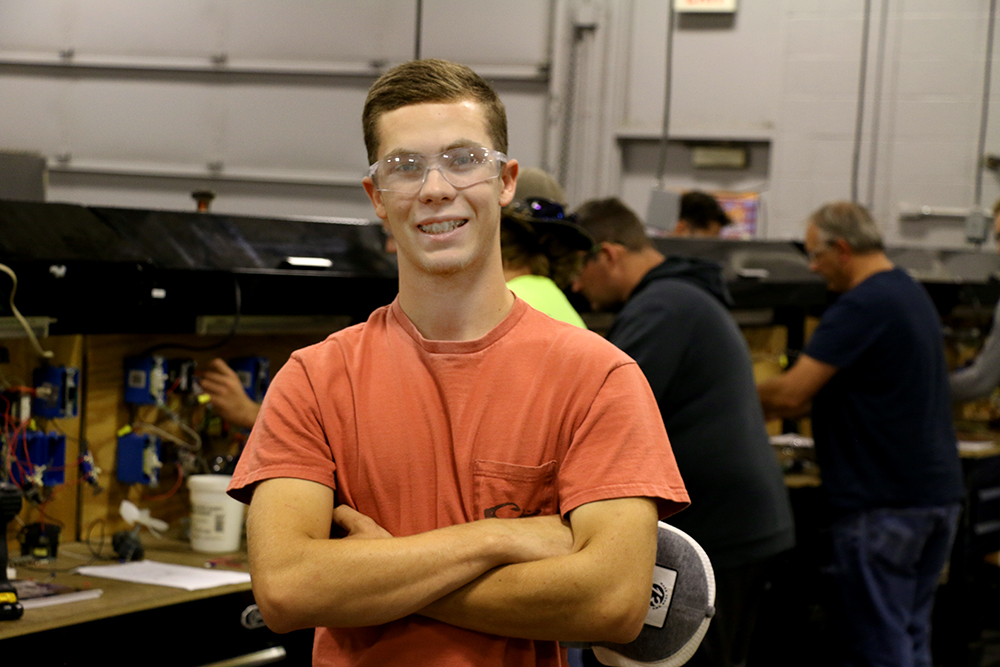 Each year the Plumbing-Heating-Cooling Contractors—National Association (PHCC) Educational Foundation awards scholarships to individuals who are studying plumbing, heating, air-conditioning or refrigeration at a technical school (including apprenticeship training) or who are studying an industry-related field (business, engineering) at a college or university. The amount of the scholarship is a minimum of $500 and often times is more, based on the availability of funds.
PHCC announced the winners of 2018 scholarships awarded through the Foundation. Twenty-six students were awarded a total of $60,000 in scholarships funded by the Foundation, the South Jersey Mechanical Contractors Association, Gerry Kennedy, Anne Williams, the McGlame-Wordell Scholarship Committee, the PHCC Auxiliary of Texas, the PHCC Auxiliary of Massachusetts and PHCC's Past National Officers.
Southcentral Kentucky Community and Technical College student Collin Engler from Dunmor, Ky. studying HVACR installation, service & repair, received a $2,500 scholarship from PHCC. Winners are invited to attend the PHCC-WI Annual Conference and can receive their award there or by mail shortly thereafter.
The PHCC Educational Foundation is a 501(c)(3) non-profit established in December 1986 by PHCC members with the goal of helping their fellow contractors be more successful through education and professional training. These contractors believed and still believe that by helping their friends and their competitors, the whole profession benefits.