SKYCTC RECEIVES GRANT FROM RPM FOUNDATION FOR MOTORSPORTS INITIATIVE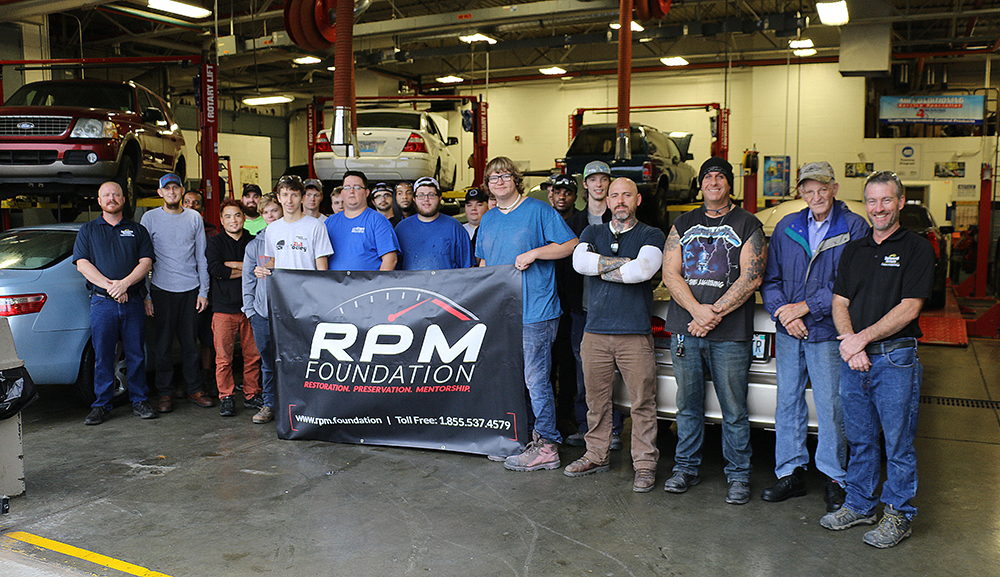 The Southcentral Kentucky Community and Technical College (SKYCTC) Foundation received a $5,000 grant from the RPM Foundation. The grant will provide parts, materials and supplies for the restoration of a donated 1965 Ford Mustang Fastback by the College's Automotive Technology and Collision Repair students. This project is part of the College's Motorsports Initiative to impact and attract students to the automotive career-pathway by training and equipping them with the technical skills needed to become our future workforce.
"The RPM grant will be used to help fund car build projects that will generate funding for student scholarships," said Jon Hunt, Professor of Automotive Technology at SKYCTC. "The RPM Foundation is a great partner for our program due to their commitment to automotive preservation and restoration. RPM has given our students insight into the multitude of career possibilities for Automotive and Collision students," Hunt says.
RPM Foundation (RPM) is an educational grant-making program of America's Automotive Trust (AAT). RPM is funded by collector vehicle and classic boat enthusiasts to serve youth and young adults on their pathways to careers in automotive/marine restoration & preservation along with the long-term interests of the collector vehicle and classic boat communities. Visit www.rpm.foundation for more information.