Former police officer explains the threats of the online world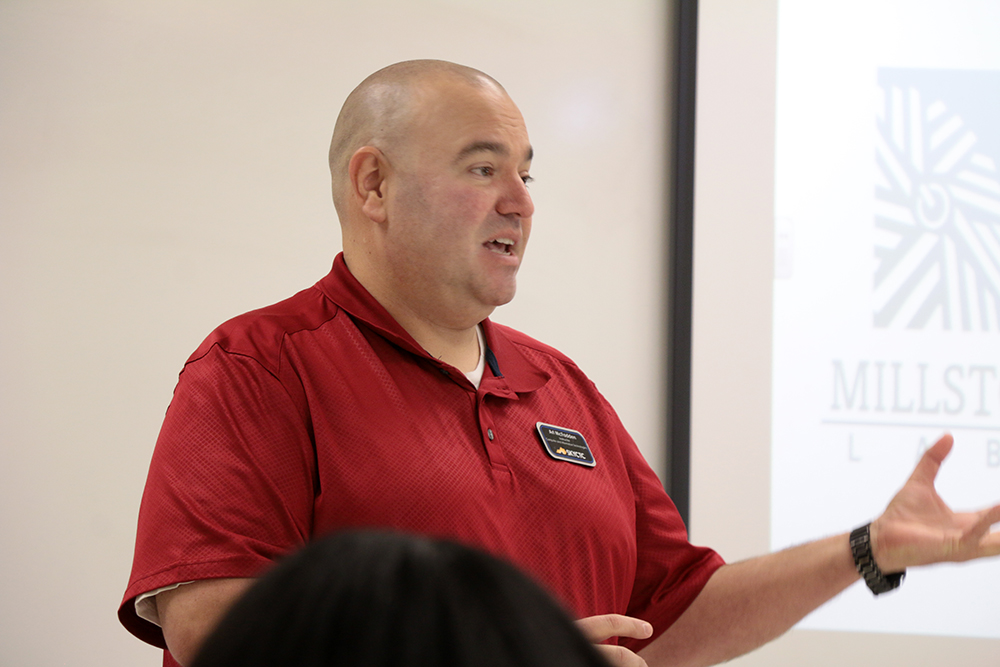 July 8, 2019 - Josh Shortt, WNKY TV
BOWLING GREEN Ky.- In a world filled with use of the internet, it's important to keep in mind the importance of cyber security.
Former Franklin police officer, now a college instructor Art McFadden, lectured Monday at South Central Kentucky Community and Technical college, where he used his law enforcement experience as an aid to promote cyber safety. McFadden said he's seen a fair number of cases involving technology in his former employment.
"By the time we get a report, that's only the first victim. There are probably other victims that we may or may never know about based on that one first suspect. Very rarely do we ever get involved on the actual true first victim that the individual is perpetrated on," McFadden said.
From fake messages to social media hacking, student Zack Allison said this lecture was something he needed to see.
"It really scared me and opened my eyes. He was talking about password security and things like that. I mean, anyone can get into your bank account just from your mobile device or computer. It makes you more cautious in your daily life, especially with Facebook and social media," Allison said.
Children are no exception to the threat of online violence.
"He was talking about how there aren't very many reports of the children abuse, and that's the problem. If we start talking about it, maybe more people will be comfortable talking about it and reporting these crimes," Allison said.
Even as a college instructor, McFadden said his experiences in law enforcement are his most valuable assets to spreading awareness of cyber security.
"This job as a retired police officer is ideal for me. I teach cyber security as my primary mission here at SKYCTC and as a secondary function, I can assist with other classes by being a guest speaker or hosting other events or helping out in ways that still draw upon my experience in education as a law enforcement officer," McFadden said.
McFadden said as a precaution it's important to teach children about internet safety.