SKYCTC Foundation Announces New Members to the Board of Directors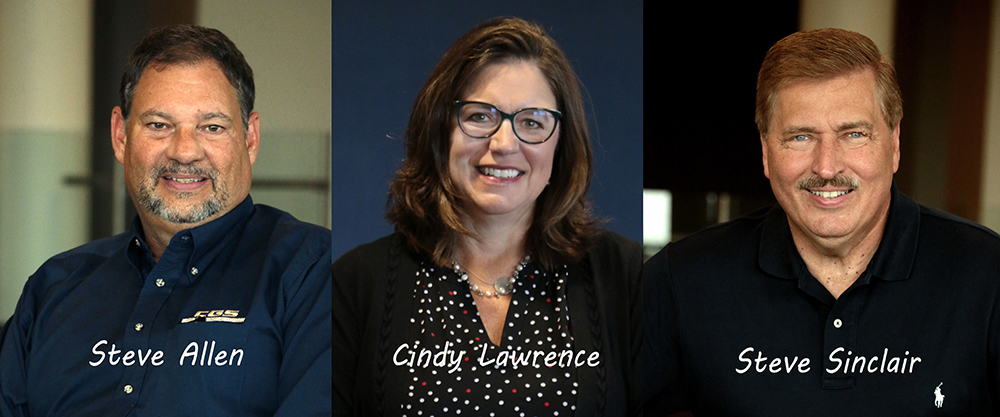 The Southcentral Kentucky Community and Technical College Foundation Board of Directors has elected three new members to join the Board, each serving a three-year term. New members are Cindy Lawrence, CFO of Bluegrass Dedicated/Bluegrass Supply Chain; Steve Allen, CEO of CGS Machine and Tool; and Steve Sinclair, CFO of Graves Gilbert Clinic. Alex Downing, CEO of Franklin Bank and Trust, will serve as Chairman of the Foundation Board for the 2019-20 fiscal year.
"I am pleased to welcome these three new board members", said Heather Rogers, Executive Director of the SKYCTC Foundation. "These individuals bring a wealth of experience and expertise in their fields and will be tremendous assets to the Foundation as we further our mission to develop awareness and promote philanthropy for Southcentral Kentucky Community and Technical College."
The SKYCTC Foundation's Board of Directors is comprised of individuals from the medical, business, industry and volunteer communities of southcentral Kentucky. It is the Board's responsibility to provide counsel and guidance in the direction and operation of the Foundation as well as to raise awareness of the College's programs to the surrounding communities.