SKYCTC Students Selected for KCTCS All-Academic Team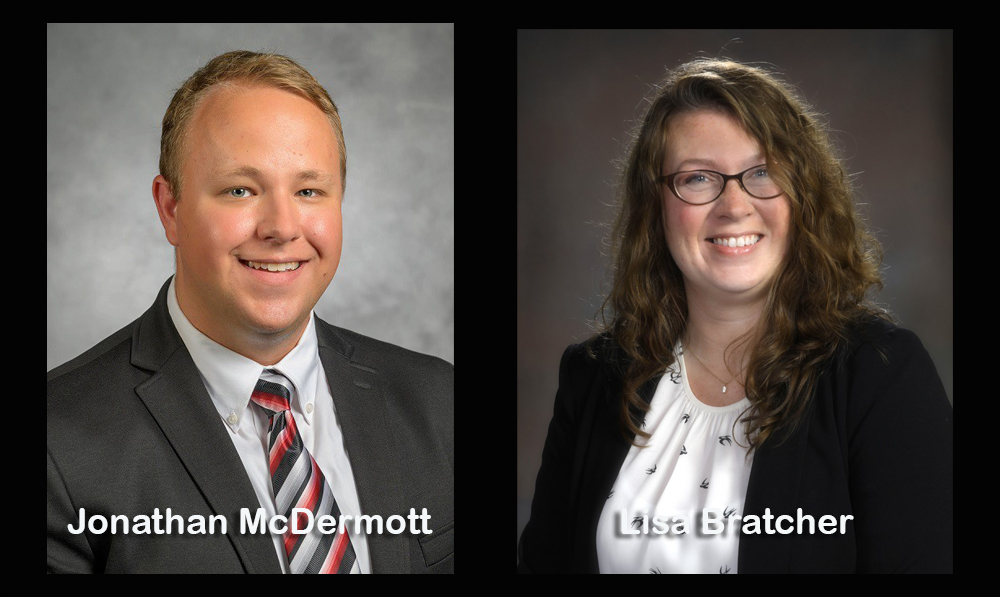 Versailles, Ky. – Kentucky's top community and technical college students have been selected for the Kentucky Community and Technical College System's (KCTCS) 2020 All-Academic Team. Students from each of the 16 KCTCS colleges were chosen based on a rigorous selection process that focuses on academic performance and community service.

Selected from Southcentral Kentucky Community and Technical College are Lisa Bratcher and Jonathan McDermott.
Lisa Bratcher is enrolled in sociology pathways and has been awarded a Scholarship through the Alpha Delta National Honor Society She has a 4.0 GPA and has been accepted to Northern Kentucky University in the Sociology/ Pre Law/ Political Track for fall 2020. After completing her studies at NKU, she plans to attend Chase Law School.
Bratcher is President of the Movie Club and Vice President of Alpha Delta National Sociology Honor Society, Lisa has held office as Vice President of the Harry Potter Alliance and has served as a Student Government Association Representative and later officer. She was head of the Hufflepuff house in the Harry Potter Class and she led them to their first win of the House Cup for the most community Service
Jonathan McDermott is a student in the Engineering Technology/Computer and Information Technology program. He currently serves as the SKYCTC Student Government Association (SGA) President and was selected by his peers across the state to represent all KCTCS students as one of the two student representatives on the KCTCS Board of Regents. Jonathan also serves as a Student Ambassador at the college.
Southcentral Kentucky Community and Technical College congratulates Jonathan McDermott and Lisa Bratcher for being selected to the KCTCS All-Academic Team.