SKYCTC to offer Culinary Couples Cooking Class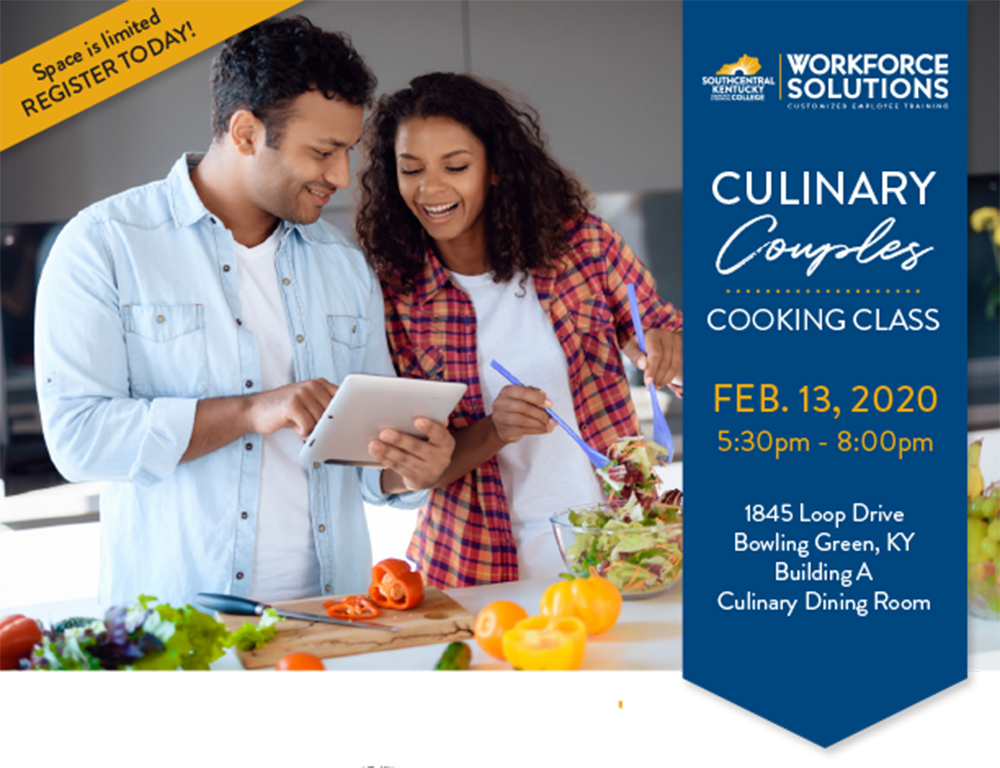 The Workforce Solutions Division of Southcentral Kentucky Community and Technical College (SKYCTC) will hold a one-day training event titled Culinary Couples Cooking Class on February 13th from 5:30pm – 8:00pm. The event will take place on SKYCTC's Main Campus at 1845 Loop Drive in Bowling Green.
The class will be held for those couples who want to have a romantic meal for Valentine's Day when restaurants are packed and the food is pricey. The alternative is to cook a romantic meal at for yourself and that special someone.
Chef Tammy Inscoe will guide those in attendance through an interactive, fun and engaging cooking course. While learning how to prepare a wonderful culinary cuisine, attendees will enjoy learning new techniques that will givethem the confidence to pursue future culinary experiences.
The menu for the night that the couples will learn to prepare include: Chicken Lombardy, Prosciutto Asparagus, Duchess Potato and Chocolate Lava Cake.
The cost of the class is $80 per couple and is open to participants 21 years of age or older. Dress for the event is casual and comfortable, however for safety purposes closed toed shoes and pants are required.
Registration is required for the event and the deadline to register is February 9, 2020. Couples can register online at: bit.ly/SKYCTCFebCooking