SKYCTC offers Wi-Fi hotspots to assist students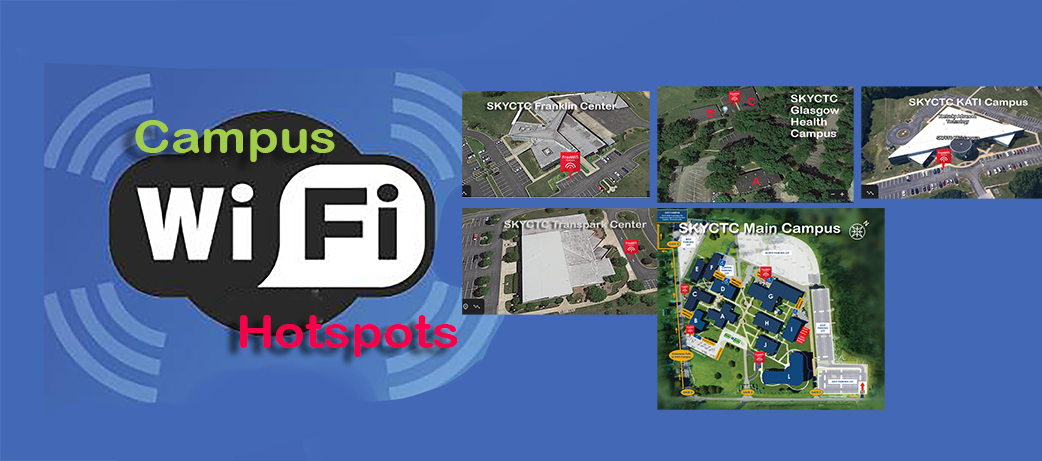 Southcentral Kentucky Community and Technical College (SKYCTC) understands that when all universities and community colleges ask students to learn remotely, students without access to broadband may have problems completing their coursework. So KCTCS colleges across the state are providing Wi-Fi hotspots.
Parking lots on most of the 16 college campuses now offer Wi-Fi hotspots. These hotspots are open to anyone who wants to sign in to the network as a guest, and many people do each day. In fact, there are times when KCTCS sees as many as 1,300 people an hour using the hotspots.
"In the chaos that the COVID-19 virus has brought to our nation, I am proud of how KCTCS has offered this outreach of caring to our communities across the state," said Kenneth Burdine, KCTCS Associate Chief Information Officer.
Wi-Fi parking lot hotspots at Southcentral Kentucky Community and Technical College are available to help students who have no or limited internet access to not only communicate with their instructors and obtain coursework, but to also have the opportunity to stay in touch with family and friends. Hotspots are available in several parking lots on the college's Main Campus, Glasgow Health Campus, Transpark Center, KATI Campus and Franklin-Simpson Center.
Providing internet access is just one more example of how SKYCTC and its sister colleges are assisting students and people in their communities during this unprecedented time. Faculty and staff also are reaching out to students by phone, email and video technologies to help with instructional needs and to check on their well-being.
"We want to make sure students know how they are doing both academically and personally is important to us," said Brooke Justice, SKYCTC Vice President of Student Services. "We are all going to get through this together.".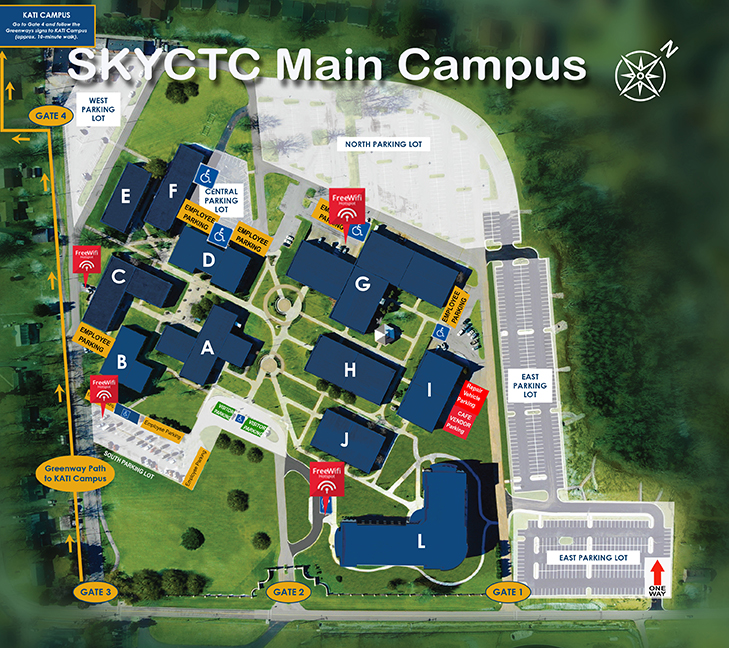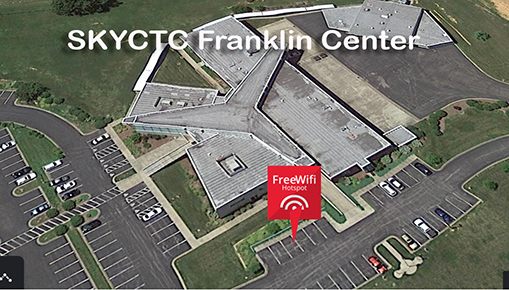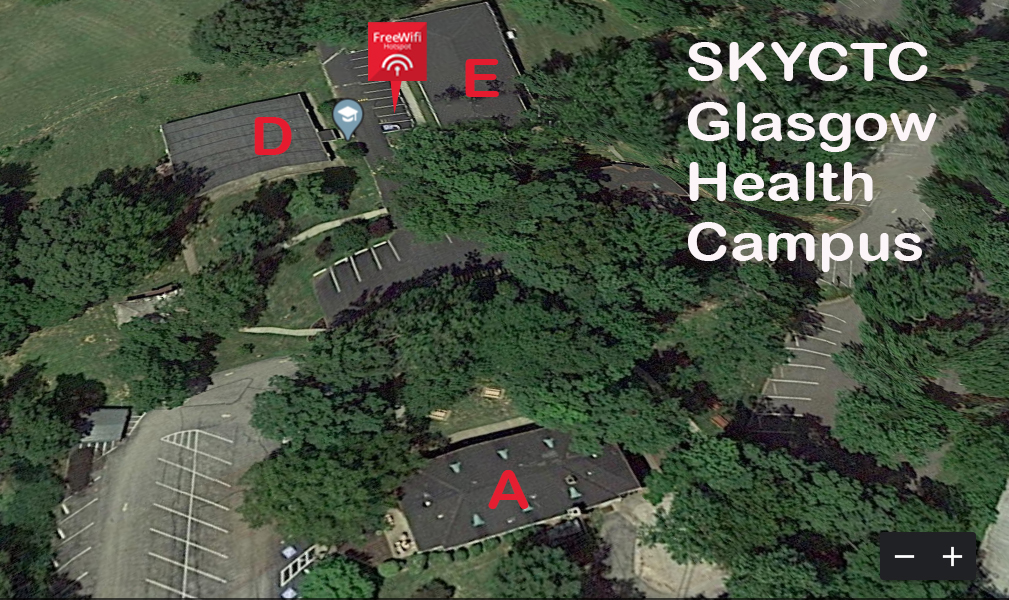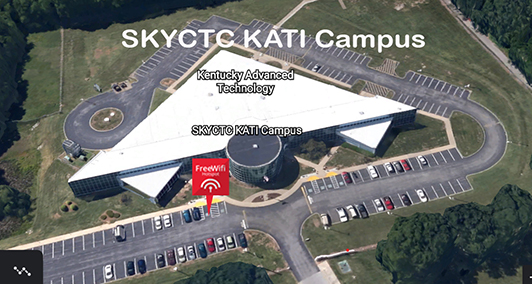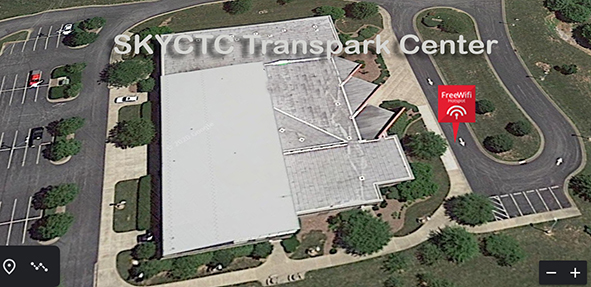 Students of the Glasgow Technology Campus are asked to access wi-fi at the Glasgow Health Campus.