New Humanitarian Scholarship Program will help displaced students continue their education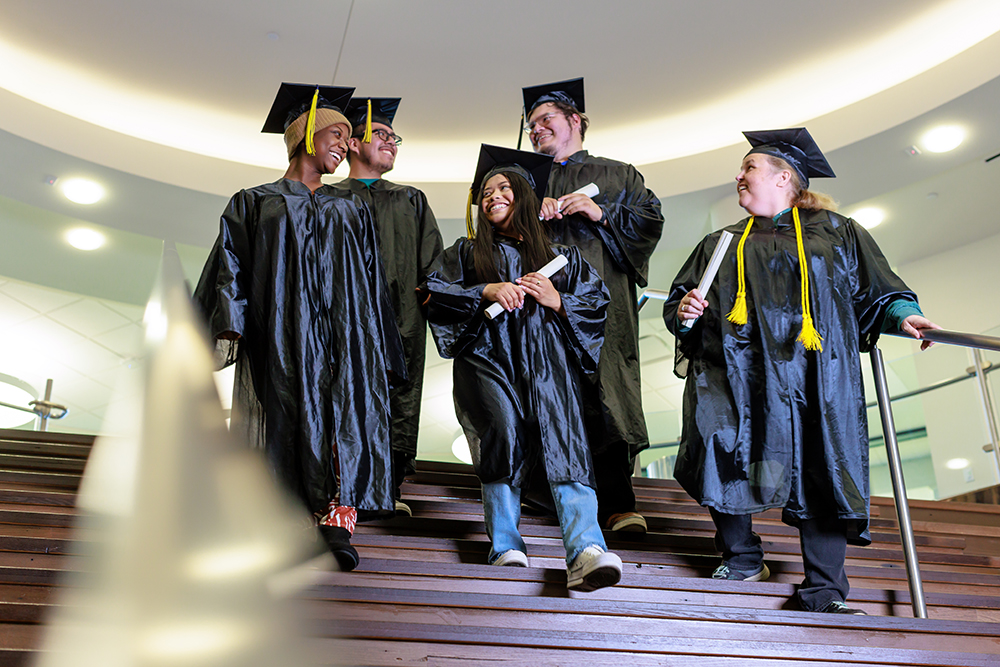 Displaced students who have come to Kentucky because of crises in their home countries can take advantage of a new scholarship offered at Southcentral Kentucky Community and Technical College (SKYCTC). The Kentucky Humanitarian Assistance Scholarship is now available to help offset the cost of college tuition for displaced students.
For this program, a "displaced student" is a student of any age who is a foreign national and has received U.S. asylum or submitted a U.S. asylum application, is a resettled refugee, or is in the U.S. under Temporary Protected Status, humanitarian parole, or through special immigrant visa.
SKYCTC Recruiter and Latino Outreach Specialist Addi Hernandez is meeting with local agencies and organizations to spread awareness for this new scholarship. "The goal of the scholarship is to give displaced students a chance to earn a certificate, diploma, or degree, and then put those skills to use in our local economy," said Hernandez. "We hope this scholarship will encourage displaced students to move forward with their educational goals."
The Council on Postsecondary Education (CPE) and the Kentucky Higher Education Assistance Authority (KHEAA) are piloting this scholarship program, which is supported with funding appropriated by the 2022 General Assembly to provide college access and promote undergraduate student success for displaced students. The pilot program also provides scholarships for native Kentuckians attending in-
state colleges to study in other nations.
For more information about the Kentucky Humanitarian Assistance Scholarship at SKYCTC, visit https://skyctc.cc/KHAS.