Magdalena Ramirez - January Phi Beta Lambda Member Spotlight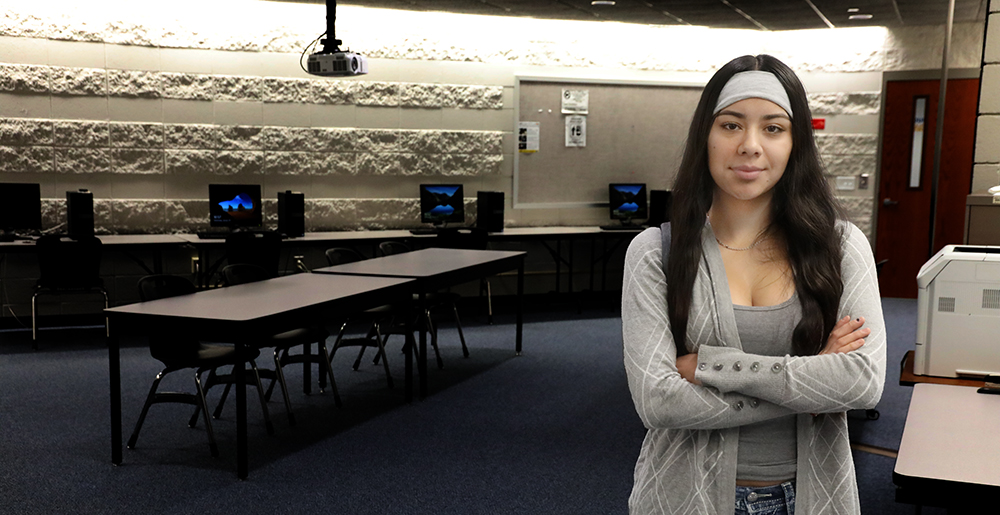 January's PBL Member Spotlight features Magdalena Ramirez. Magdalena was born in Kentucky, but she spent a couple of years in Mexico. She returned to the United States to start her education.
When asked why she joined Phi Beta Lambda, Magdalena explains, "The reason I joined Phi Beta Lambada is because I wanted to expand my knowledge on business. I remember one day every club was out getting students to join their clubs. Phi Beta Lambada sparked my interest. So, I signed up."
What has Magdalena enjoyed the most about Phi Beta Lambda? "Phi Beta Lambda has many opportunities, but what I have enjoyed the most is attending the meetings. We all get together online, or we meet in at KATI. I like how we have an agenda created prior to the meeting so we know what we will talk about," she says.
Why does Magdalena recommend Phi Beta Lambda? She explains, "I would recommend joining Phi Beta Lambda to any student who is looking forward to learning more about a business because if you suggest a business, we will tour the business and learn how the business runs."
What brought Magdalena to SKYCTC? "I was not aware that SKYCTC existed, and I was an 18-year-old girl who was undecided what I was going to study, but what I was sure of was that I wanted to pursue higher education. Mrs. Griselda, one of my teachers, suggested starting off at a community college and I love it so far," she says.
Magdalena was recently studying business, but she decided to enter the field of nursing and will be pursuing an Associate in Science degree. Magdalena would like to become a travel nurse after graduation.
Magdalena has a close-knit family. "We put our family members first. If one of us is feeling down, we pick each other up. We also love our dogs," she says.
Magdalena is definitely an animal lover! She has two dogs, a German Shepherd named Riley and a Chihuahua named Shiesty. She also has seven turkeys, 20 chickens, seven ducks, and two parakeets. Magdalena loves being creative including makeup application, photography, designing clothes, drawing, and cooking. A fun fact about Magdalena is that she has a big passion for graphic designing.
Congratulations, Magdalena!