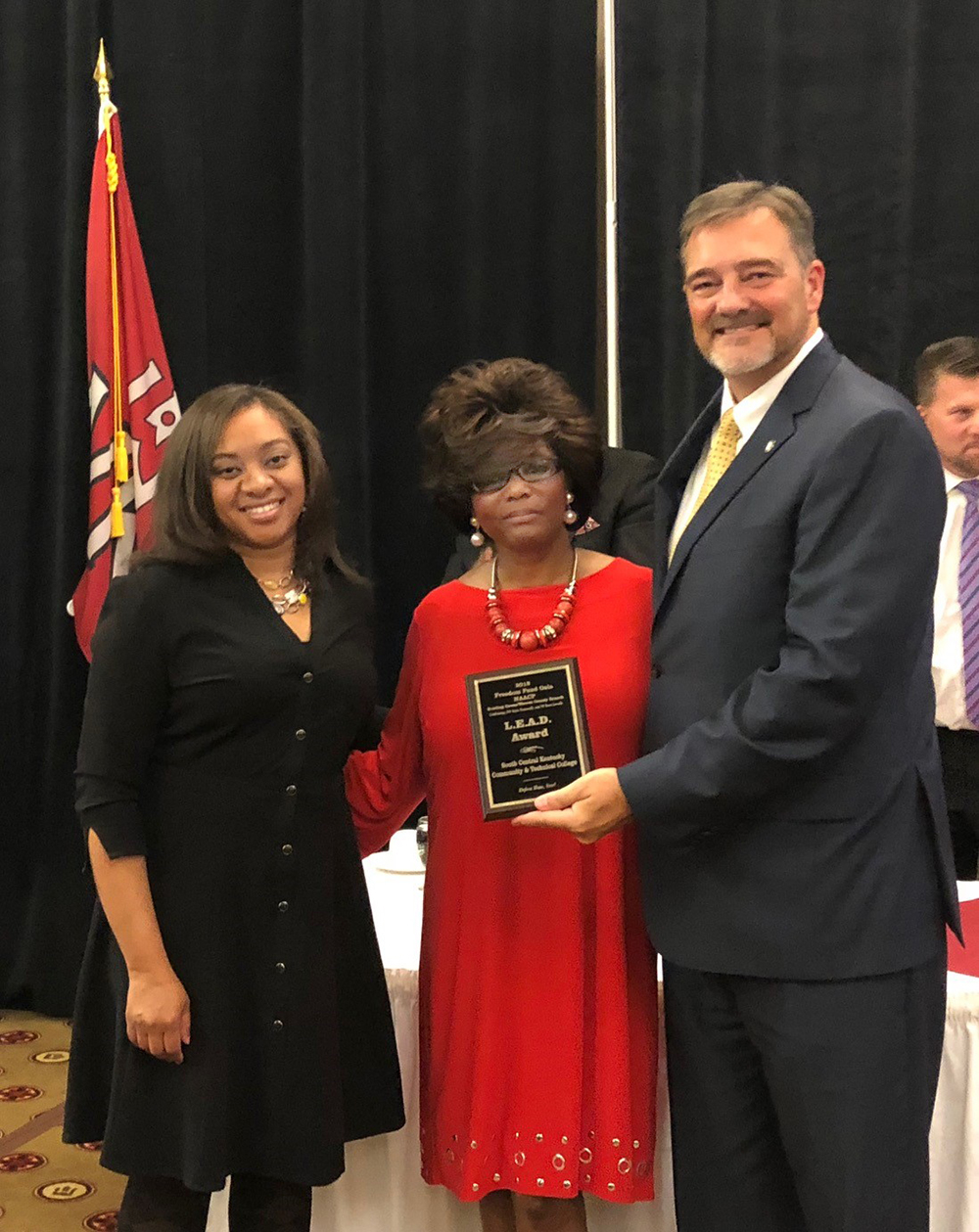 The Bowling Green-Warren County chapter of the National Association for the Advancement of Colored People (NAACP) honored SKYCTC with the L.E.A.D. Award at the Freedom Fund Gala held at the Augenstein Alumni Center on Saturday, November 3. The award is given to an organization that "in its existence and operation improve the economic, educational, and environmental quality of life of others by its leadership and awareness of problems or solutions. The recipient demonstrates efforts to increase diversity in its employees or members, as well as patronizes a culturally diverse population."
Dr. Phillip Neal, President and CEO, and Brooke Justice, VP of Student and Organizational Success, accepted the award on behalf of the college.
The full nomination bio is on the Bowling Green-Warren County NAACP website. Visit this link to see the full bio.