SKYCTC Alumni Spotlight - David Theis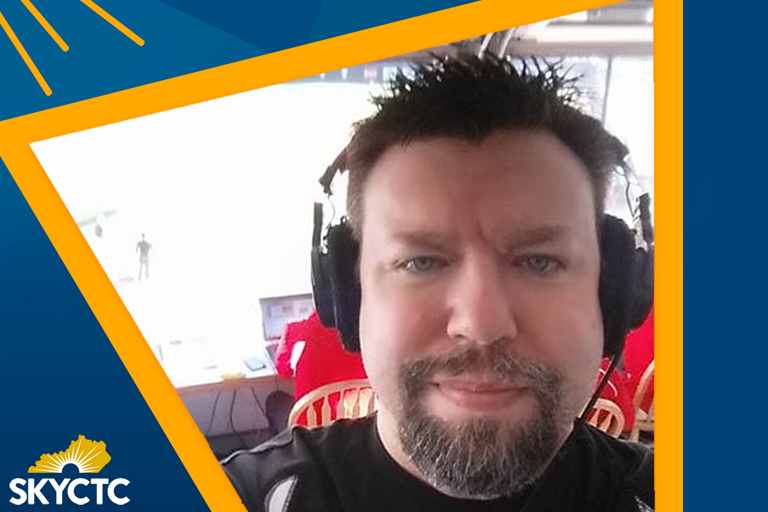 This week, we turn the alumni spotlight on David Theis, who graduated from SKYCTC in 2012 after majoring in Information Technology. These days, "DT" works as an I.T. specialist for Berry Global while also serving as the PA announcer for the Bowling Green Hot Rods and various WKU Athletics. Like many others before him, DT recognized SKYCTC's affordable tuition (the lowest in Kentucky) from the get-go!
"The reason I chose SKYCTC is because of the incredible selection of online class opportunities within the entire KCTCS system, and it was extremely affordable. Because I completed my Associate of Applied Science degree in Information Technology from SKYCTC, I was able to easily transfer that coursework and earn a Bachelor of Science degree in Systems Management from WKU two years later. Thanks to these degrees, I was employed as an IT Help Desk agent at the corporate office for Fruit of the Loom for four years. When the company initiated a substantial layoff within its IT department, I was able to confidently land a new position with the corporate help desk for Berry Global. None of this would have been possible without the foundation I gained during my time at SKYCTC."