SKYCTC Alumni Spotlight - Molly Lee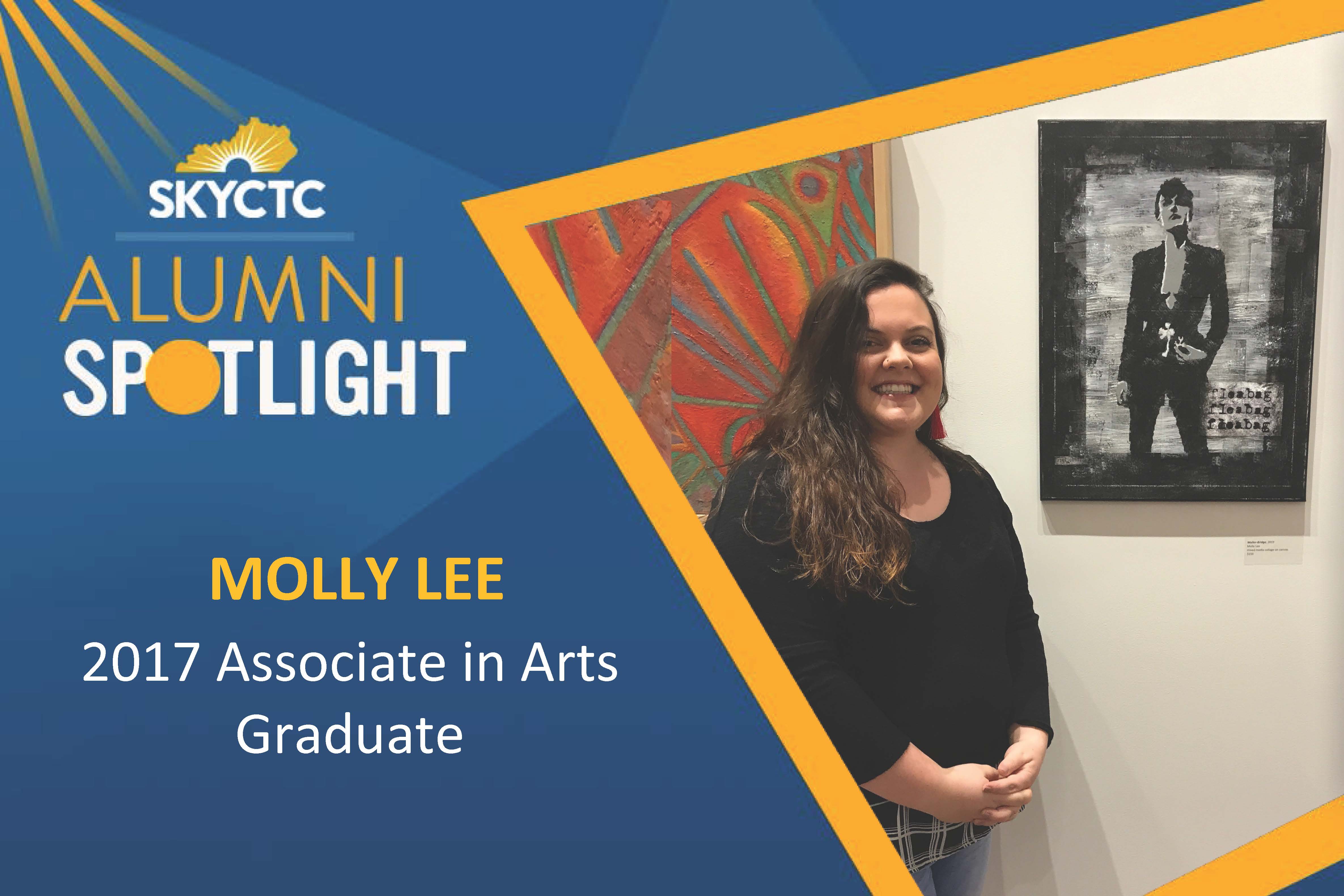 Molly Lee is a 2017 graduate of the SKYCTC Associate in Arts program. She then transferred to Western Kentucky University and completed her Bachelor of Fine Arts' degree with a concentration in Graphic Design. Molly is currently employed as a Graphic Designer for CMRignite, a marketing communications agency. Her design portfolio may be found at www.mollyleedesign.com.
Why did you choose to attend SKYCTC:

"Cost of education and local."
Who influenced you most during your time at SKYCTC?
"David Jones."
What advice do you have for current students wanting to make the most of their experience at SKYCTC?
"Take advantage of tuition costs and transfer scholarships to continue your education (if you want to)."
Describe your career path and explain how your education at SKYCTC helped prepare you for what you are doing today.
"I was able to start my college education at SKYCTC and advance to obtain my bachelors. My education allowed me a head start in my career field."
What advice would you give current students interested in pursuing a career in your professional field?
"It's a very competitive field, and I do feel like having a bachelor's degree prepared me for the field post-graduation."