Graduation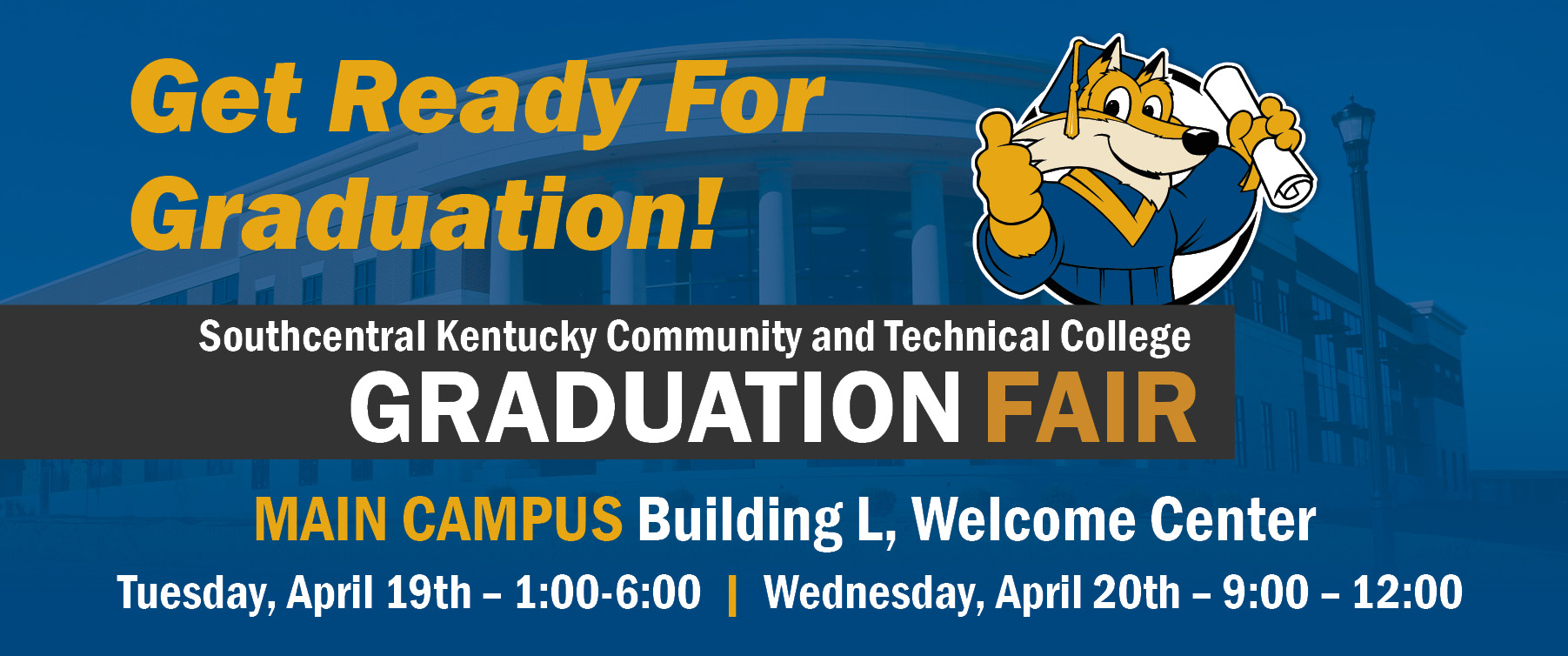 Announcements
Graduation Fairs will be on April 19 and 20 at Main Campus, Building L. Please check your student email for details.
Graduation ceremonies will be held Friday, May 6 at 2:30, 5:30, and 7:30 p.m. at the Sloan Convention Center. Registration is required by Monday, May 2. Please see below for full details, and check your student email often for updates.
Additional details will be shared with graduates soon via text message and email.
Important Guidelines:
To participate in the ceremony, you must register by Monday, May 2, 2022.
Due to space constraints, each student is only permitted to bring up to 5 guests.
Students eligible to participate have applied for a degree or diploma for the spring 2022 semester.
Graduates must register for one slot to participate in a ceremony.
Each celebration will take approximately one hour.
Participants must have a cap and gown. You may purchase these items at the Graduation Fair or at the SKYCTC bookstore.
Please arrive 30 minutes before your scheduled ceremony time so that you can check-in.
Please see your student email and text messages for additional details and updates.
The Sloan Convention Center is located at 1201 Wilkinson Trace, Bowling Green, KY 42103.
If you have any questions, please email SKY-Registrar@kctcs.edu. We look forward to celebrating with you.
Getting a cap and gown:
You can purchase a cap and gown in person from SKYCTC's Bookstore or the day of the Graduation Fair.
If you can't make it to the bookstore you can purchase online:
Go to SKYCTC's Bookstore "Gifts & Accessories".
The Bookstore will review your order and call you to get your gown size. Please contact the SKYCTC Bookstore if you have questions.
Graduation bundles and souvenirs can be purchased at the bookstore and picked up the same day. The bookstore carries all sizes in stock.
Items for sale:

Graduation Bundle - Cap, Gown, and Tassel
Tassel Only
Tassel Keychain
At SKYCTC your advisor will submit a creditial application on your behalf. Check with your advisor that the form has been submitted by the deadlines.